Why look at you, Miss January. Threading that needle as perfectly as it's ever been threaded.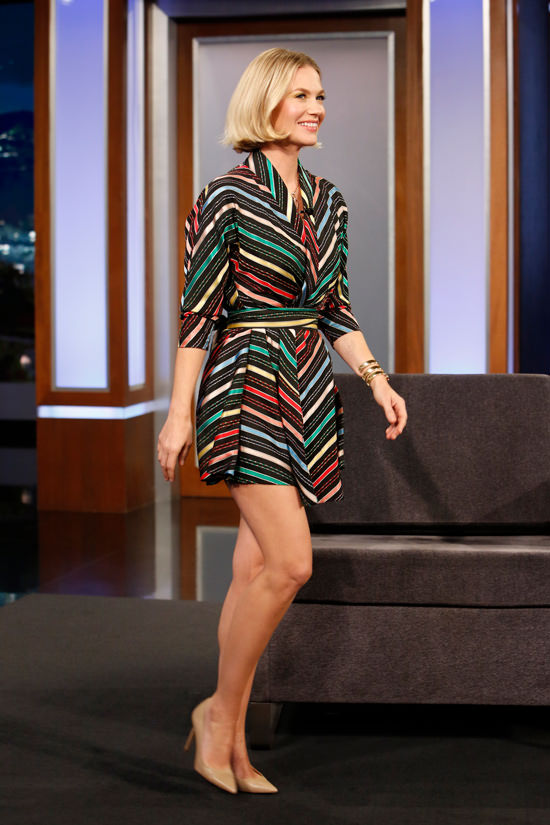 That's a perfectly cute little frock (admittedly shaped a bit more like a smock than a frock) that shows off her legs to the camera but keeps the rest of her pretty firmly under wraps. It's colorful and visually interesting and it doesn't look like it's asking much of her. It's got a vaguely retro vibe to it that's helped along considerably by the flipped hair (and by how insanely good she is at wearing retro styles) and yet the whole look feels kind of fresh to us.
Evidently, she has opted out of aging any further.
[Photo Credit: ABC/Randy Holmes – Video Credit: Jimmy Kimmel Live via YouTube.com]