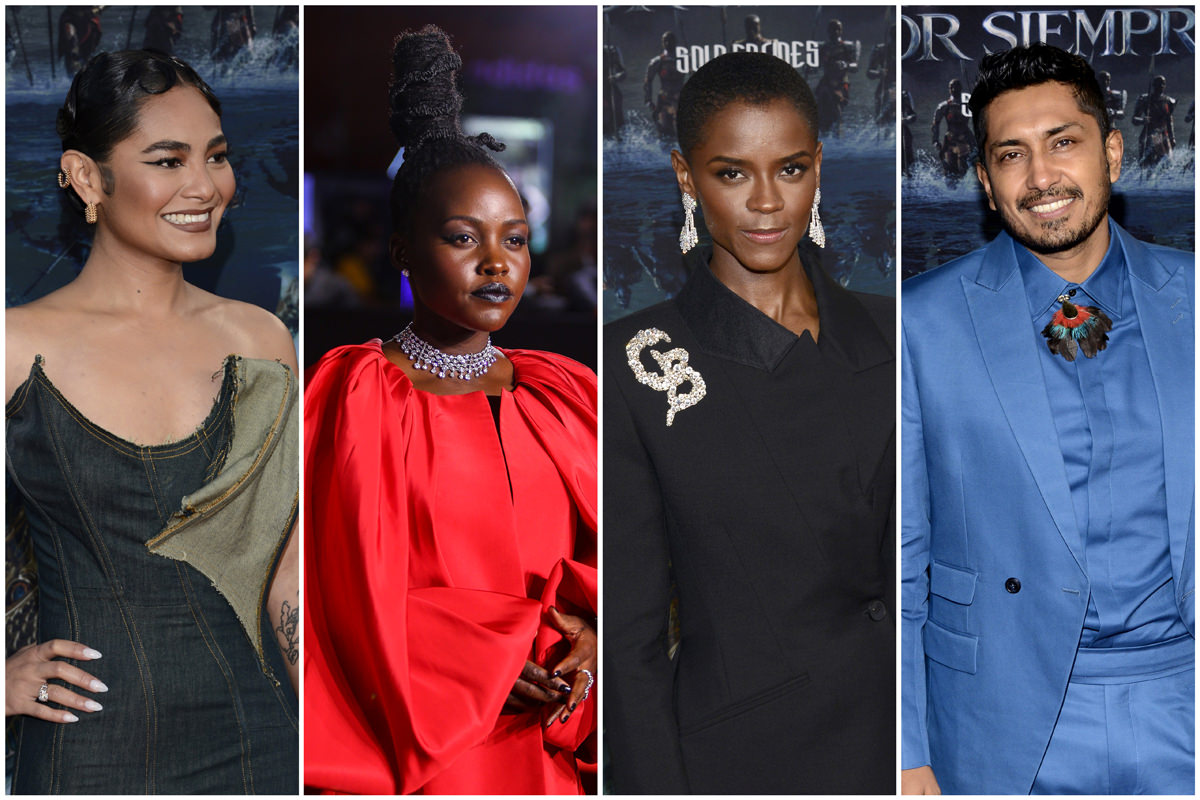 The Black Panther: Wakanda Forever promo (and fashion) tour continues, with some of the cast heading to Mexico City, eye-popping looks in tow.
Letitia Wright in Alexander McQueen

We're not sure about the shoes and we think the hem is a little abrupt, but this is a gorgeous take on menswear-inspired womenswear. It's chic and sharp. We appreciate the Chadwick Boseman tribute, but the embellishment looks a little crafty.
Tenoch Huerta

We wish he'd kept the jacket buttoned for pictures, because this is a gorgeous suit. Love the jewelry at the collar.
Mabel Cadena in Tiempos

It's kind of a shame because this could have been a really chic take on the denim gown, but that bust design is trying way too hard to be interesting and it ruins the overall effect.
Lupita Nyong'o in Jonathan Cohen

For years now, we've been toying with the idea of giving Lupita an official title around here, much like Queen Helen (Mirren) of Fuckinfantastica, Pope Tilda (Swinton), or Good Lady Cate (Blanchett). After all, she's certainly in our Mt. Olympus of fashion goddesses and deserves her own sobriquet. For the longest time, we tried to convince ourselves on Empress Lupita, but we weren't sure it had the power to really stick like those other nicknames. How foolish of us. Your Empress has arrived. This is pure stunning. It's also not her only look of the night.
Because sometimes an Empress can't just settle for one gown a night. This is pretty great. There've been a lot of leather dresses on the red carpets of late, but this one may be our favorite.
[Photo Credit: Agustin Cuevas/Getty Images for Disney, Eyepix/INSTARimages.com/Cover Images]
blog comments powered by

Disqus