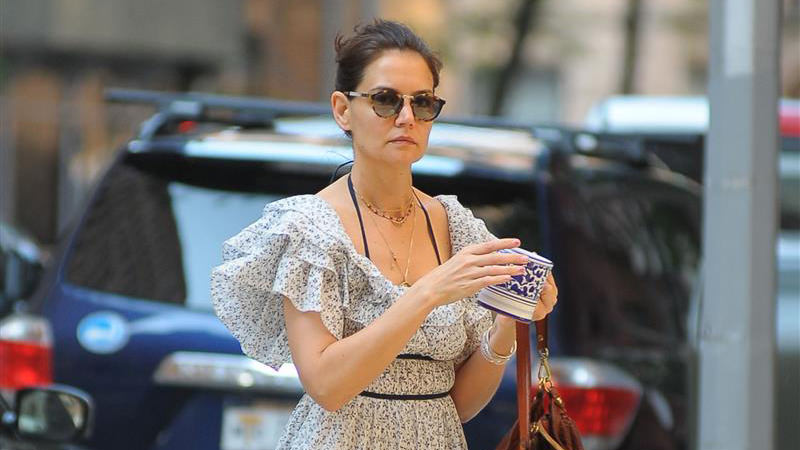 EVERYONE knows what the first rule of good street style is, darlings. In case you're one of those tragic souls not in the know, allow Miss Katie here to demonstrate:
Yes, that's right. One must always match one's street mug to one's shoes. That's just common sense.
In other news, the dress is a bit floatier and frillier than her norm, but the style actually looks pretty great on her. And those shoes really are pretty killer. And okay, yes. It's a pretty nice mug, too.
[Photo Credit: INSTARImages]