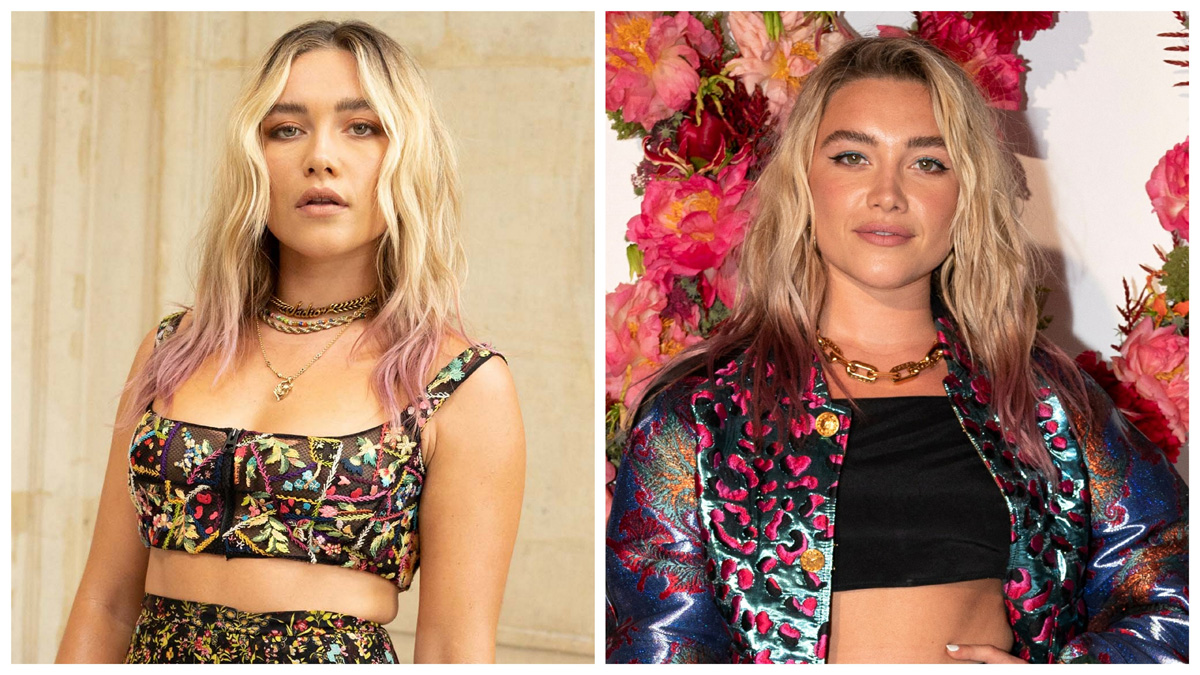 Everyone's favorite crop top queen hit the Vuitton and Dior shows in all the best merch she could snag. How she managed to get both iconic houses to fix her up with some belly-baring action is beyond us, but we are impressed with her commitment.
DIOR

We think we've made it clear that our personal opinion on her style is that she loves shapes and styles that don't necessarily love her back. But we've been doing this gig a long time and we have to admit to a certain softening over time. We're just not gonna be the dudes who tell a young woman what she can and cannot wear. It's more than obvious that she absolutely loves a little crop top and some shitkicker boots and we say go for it, girl. We hate it, but go for it.
In this case, we don't think the textile or overall style of the design really lends itself to such a tiny crop top. Proportionally, it doesn't really go all that well with the skirt.
LOUIS VUITTON

This, on the other hand, works kind of great, we have to admit. The proportions are just right and the added volume of the jacket, in combination with the eye-popping textiles, just makes this all come together rather nicely. The point isn't that she can't or shouldn't wear crop tops if she loves them this much. The point is to find the right ones for her and style them appropriately. We're not feeling the footwear all that much, but the rest of it looks pretty great on her.
Style Credits:
First Look: – Christian Dior Ensemble from the Pre-Fall 2021 Collection
Second Look: – Louis Vuitton Ensemble from the Resort 2022 Collection
Styled by Rebecca Corbin-Murray | Hair by Peter Lux | Makeup by Valeria Ferreira
[Photo Credit: Laurent Zabulon/ABACA/INSTARimages.com]