We feel like this is something only Keira Knightley should ever attempt wearing.
Keira Knightley attends the Closing Night Gala Premiere of "Begin Again" during the 2014 Tribeca Film Festival in New York City in a Chanel couture dress paired with Jimmy Choo 'Ari' pumps.
Chanel Spring 2014 Couture Collection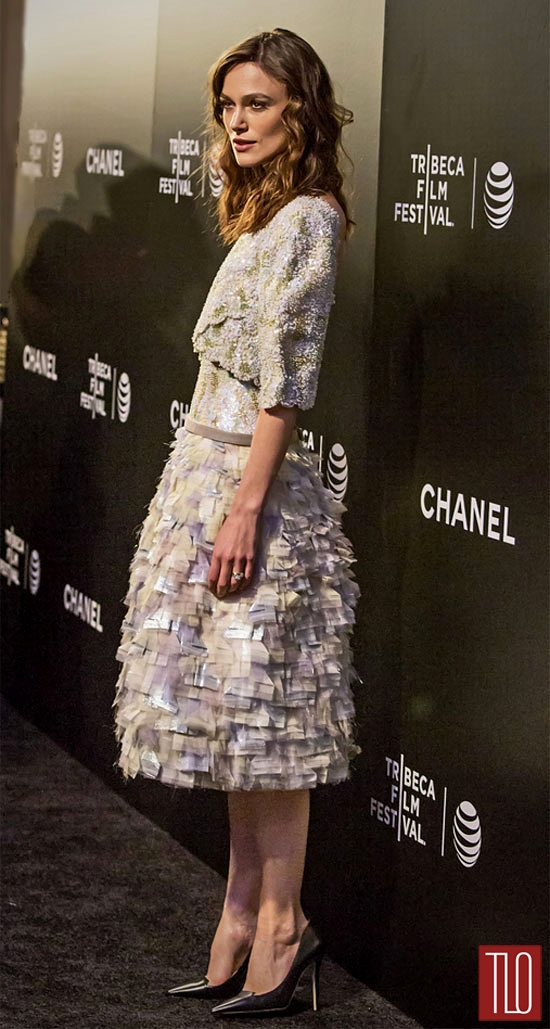 And even then, it's not quite working, is it? The top half is kind of pretty (if really stiff and heavy-looking) but the skirt looks like a summer camp craft project gone awry. And the shoes don't really go at all. Plus this does some odd things to her proportions. Even the model doesn't look as small-waisted and long-torso'd as Keira does here.
But we've found that she has magic powers that can make some really dicey getups sing. It's up to you to decide if they're working this time.
Bitter Kittens make the call:
IN!

 She's a beautiful fairy princess so shut up!

OUT!
  What is this Glinda the Good Witch bullshit?
All y'all just could NOT with the Effie Trinket look Elizabeth Banks attempted out in the real world and voted it OUT.
[Photo Credit: Laurence Agron/PRPhotos, IMAXTree]
blog comments powered by

Disqus