Pin
With red carpets and other promotional opportunities suspended due to the Hollywood strikes, a lot of stars suddenly have a lot of time on their hands and are jonesing for a little attention and camera time any way they can get it. Or, everyone here is an ardent tennis fan. The beauty of celebrity culture is that you get to layer any meaning you like on their actions. Anyway, let's check out all of the stars who showed up for the hottest event (literally) in town right now.
Amanda Seyfried and Rachel Brosnahan

Pin
Pin
We hesitate to provide too much fashion commentary, not because it's uncalled for at an event like this (there's an actual carpet for posing, even if it isn't red), but because there are only so many ways we can say "This is cute."
Ariana DeBose

Pin
Some stars went harder on their fashion than others, but most of the looks didn't leave us much to complain about.
Charlize Theron

Pin
Pin
Both looks? Very cute!
Diane Keaton

Pin
Like Ariana DeBose's look, this feels like a bit much, especially given the heat.
Kiernan Shipka and Diplo

Pin
STAY AWAY FROM HER
GET A JOB
Ellen Pompeo

Pin
Cute!
Emily Ratajkowski

Pin
Love the dress, but the boots are very dumb with it.
Emma Roberts

Pin
Sharp, but styled to a somewhat extreme level. We feel like the browns don't actually coordinate all that well.
Jesse Williams

Pin
Cute, but that's in spite of the outfit.
Jon Hamm

Pin
Who can bring themselves to complain about that? Not us.
Justin Theroux

Pin
Weird-ass jacket.
Justin Timberlake

Pin
This feels very attention-seeking.
Kylie Jenner and Timothée Chalamet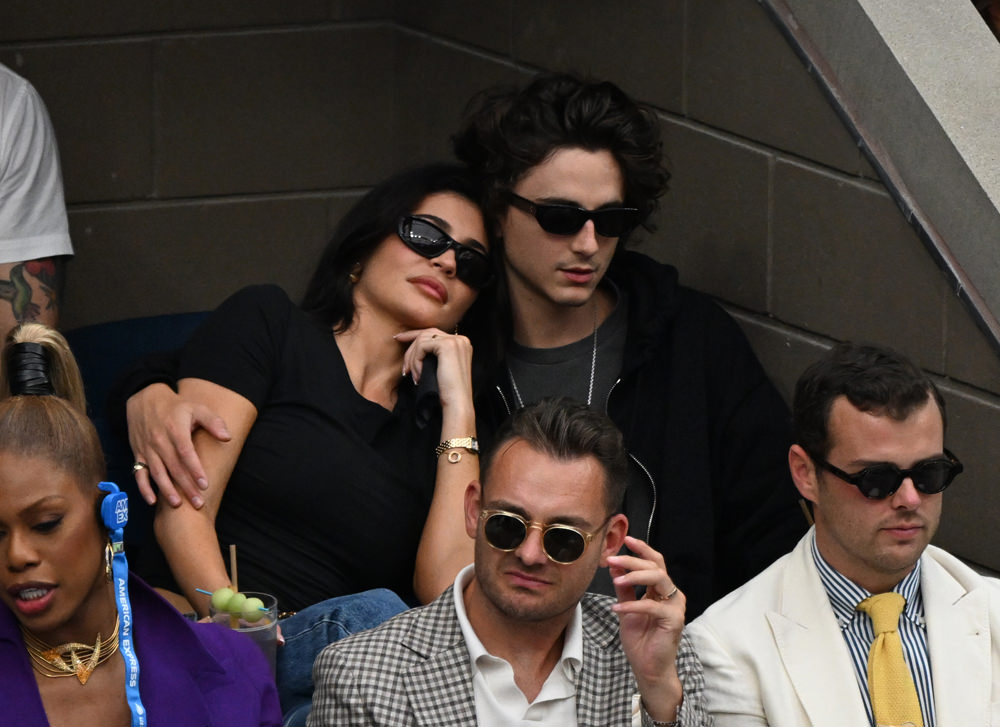 Pin
Get over it, haters. It's not like they're getting married. We won't be bitches and guess about the expiration date, but come on, now. Let these attention-seeking kids have their fun.
Laura Dern

Pin
There's a time and place for wearing gigantic pants and this would be it. She looks kind of great, even if the outfit borders on silly. Maybe silly fashion is her thing.
Laverne Cox

Pin
Extremely styled, but we can't argue with the results, except that they look hellaciously uncomfortable for the setting.
Lea Michele

Pin
Cute dress! Shoes seem a bit fussy for the time and place.
Martha Stewart

Pin
We have to admit, we think the stars who kept things relatively casual come off looking better than the stars who treated it like a red carpet event.
Camila Alves and Matthew McConaughey

Pin
This is the perfect way to show up looking stylishly casual and on point.
Mindy Kaling

Pin
Cute!
Nicole Kidman and Keith Urban

Pin
Miss Nicole took both approaches for her two appearances over the weekend. She showed up casually cute in a really cute pair of shoes. Shut up, we are not using "cute" too much. Anyway, she also showed up looking like this:
Pin
Which does a great job of looking a little red carpet-ready, but not looking like you're trying too hard. The dress and the shoes are both really… well, you know.
[Photo Credit:: Abaca Press/INSTARimages, Robert Bell/INSTARimages]
blog comments powered by

Disqus