THE CATEGORY IS … SERVING SUPER-FINE MALENESS. Gentlemen, start our engines…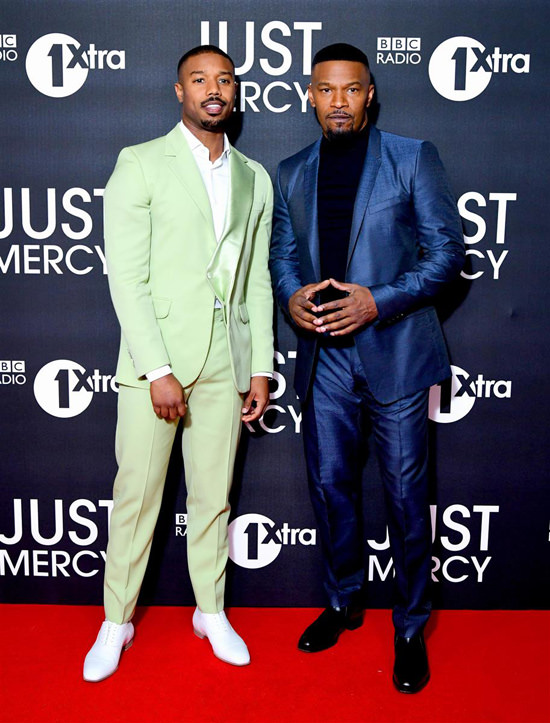 Mercy is definitely the word we're thinking of, sirs.
Having said that, Michael B. is lucky he's so hot, because that celery suit is decidedly not. We LOVE colorful menswear on the red carpet, but there's been a slight trend for these light or minty greens and we have yet to see a version that appeals to us. Nothing to do with masculinity or anything like that. It's just too bathroomy a color to our eyes. The satin lapel and white dress shoes are not helping at all. AS for Jaime, we're also not normally fans of really shiny suits, and maybe this is just a response to our disappointment with his co-star's, but he looks pretty fine to us – in every sense of the word.
Style Credits:
Michael B. Jordan: Y/Project Green Suit from the Fall 2019 Collection | Christian Louboutin 'Greggo' White Leather Lace-up Dress Shoe
Styled by Jason Rembert
[Photo Credit: Ian West/Pa Images/Instarimages.com, David Dettmann/© 2020 Warner Bros. Entertainment Inc., yproject.fr]