We rarely ever feature Mimi here. We're not sure why that is except that she's kind of tacky and doesn't really do anything interesting with her style. Glitter and butterflies for years; like a tween's Trapper Keeper with boobs. She hasn't evolved or changed much in well over a decade.
Maria Carey attends the 2014 Fresh Air Fund Honoring Our American Hero at Pier Sixty in New York City in an Atelier Versace gown paired with Sergio Rossi sandals and Chanel gloves.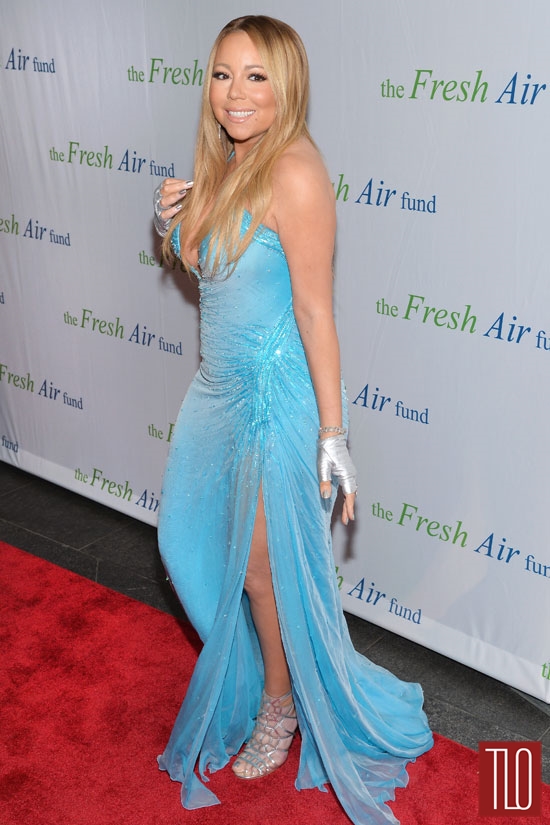 We suppose we could spend an hour googling this but … it's Friday. So you guys tell us: is there something wrong with her hands? No joke. We're asking. We know she sported a cast for a while last year but is there some reason why she's wearing these hideous, we-don't-care-if-they-ARE-Chanel driving gloves with a gown? Because we might be forgiving if she has a doctor's note, but otherwise, they're terrible.
The dress is fine. Perfectly Mimi, very boobular. Her face looks like it's ceramic.
[Photo Credit: GG/FAMEFLYNET PICTURES, Mike Coppola/Getty Images]
blog comments powered by

Disqus