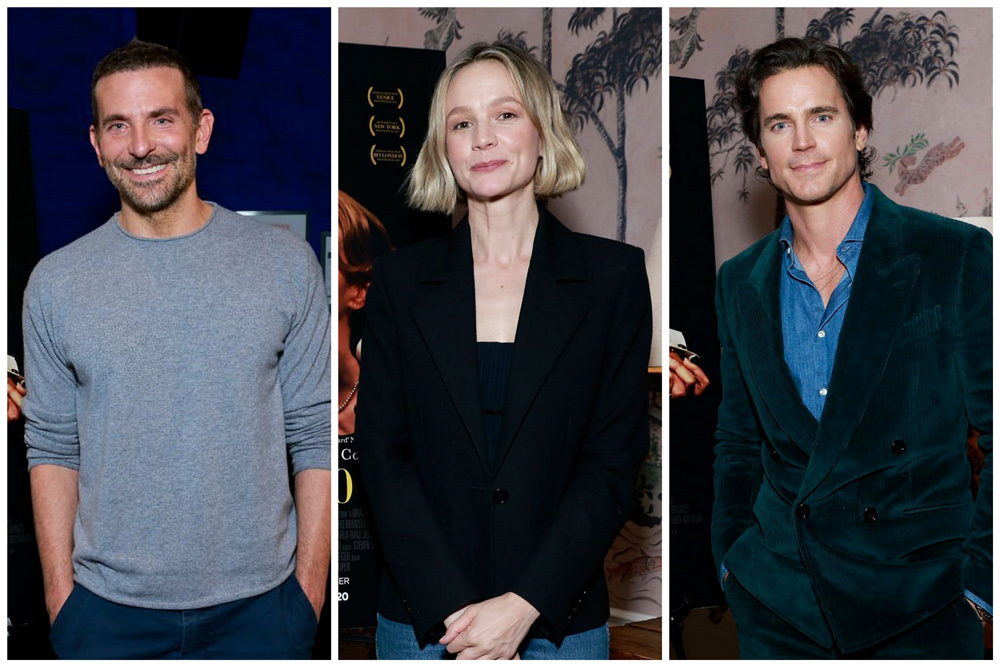 Pin
Carey Mulligan and Matt Bomer had a busy time of it this week. She went to the Saltburn LA premiere and he reunited with his Fellow Travelers co-star Jonathan Bailey for a screening but they still managed to pack in an appearance at the Maestro AMPAS Tastemaker event. That's what it's like when you've got several prestige projects hitting at the same time, just jetting from coast to coast in cute outfits, soaking up the attention. Drink in the success, you two. Oh, Bradley Cooper was there too.
Bradley Cooper

Pin
Pin
This was quite clearly not a high-fashion event. He's fine. Presentable, approachable, giving that slight whiff of prestige.
Carey Mulligan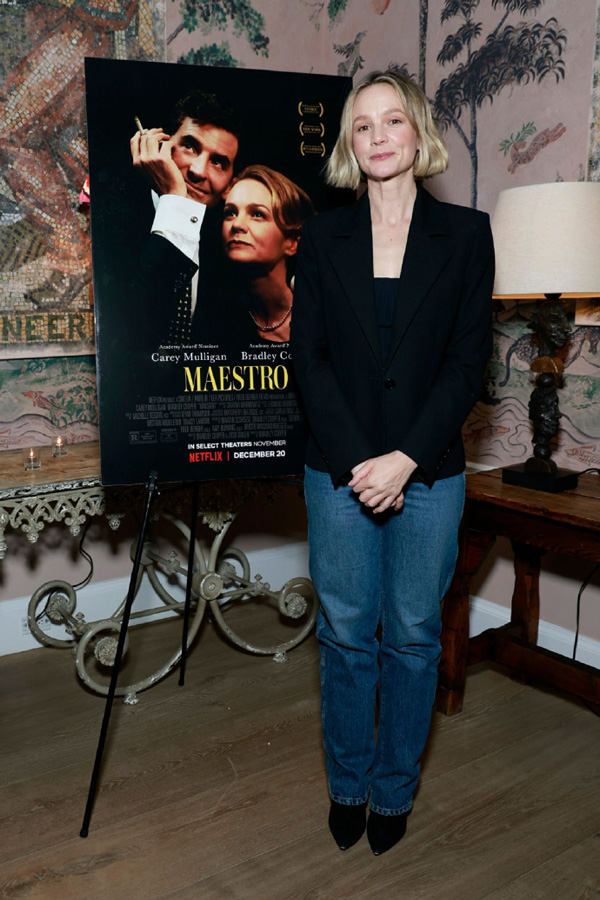 Pin
Pin
We suspect she'd prefer to dress like this for every single promotional appearance she has to make.
Matt Bomer

Pin
Pin
Trust the gorgeous gay to show up in a green velvet suit when everyone else looks like they're stopping by after yoga class. As such, he gets the only critique we have to make here: the colors look amazing on him but we don't think the shirt coordinates well with the suit. It's too casual.
[Photo Credit: Jason Mendez/Getty Images for Netflix – Video Credit: Netflix/YouTube]
blog comments powered by

Disqus