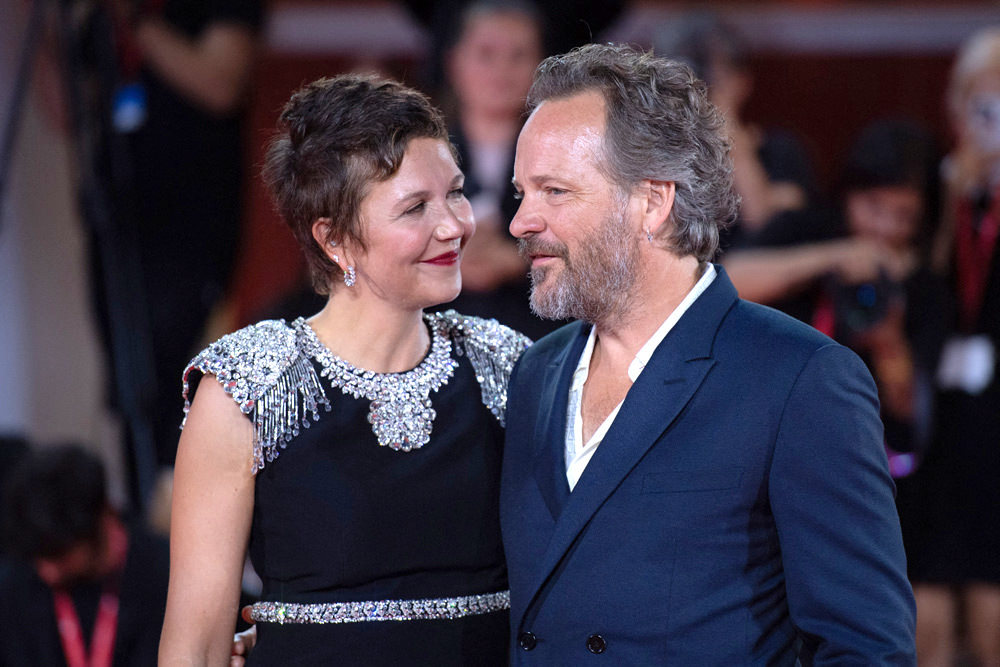 Pin
The Sarsgaard-Gyllenhaals remain our fantasy best friend celebrity couple. We bet their house is a mess but they throw spectacular cocktail parties. They just have that vibe. Anyway, Peter is riding some very good reviews and early Oscar buzz for his role as a man dealing with early onset dementia in Memory, which opened at Venice last week. They showed up looking stylishly rumpled, as they're both prone to do.
Pin
Pin
Pin
Pin
Pin
Pin
Pin
Pin
"Look at us! All dressed up! Hilarious!"
They look pretty good, actually. The embellishments go a little hard on her gown, but we've seen worse on that front from Miu Miu. It suits her. His shirt situation vexes us, but the suit is pretty nice. We realize we're setting the bar somewhat low for them (his shoes are just on this side of looking beat to hell and both of them look like they slept in these outfits and just woke up recently), but they're really consistent about their style and they tend to complement each other. This is who they are. Rumpled stars.
Style Credits:
Miu Miu Black Embellished Gown
Styled by Sandra Amador + Tom Eerebout
[Photo Credit: IPA/INSTARimages, KIKA Press/Cover Images, Abaca Press/INSTARimages]
blog comments powered by

Disqus