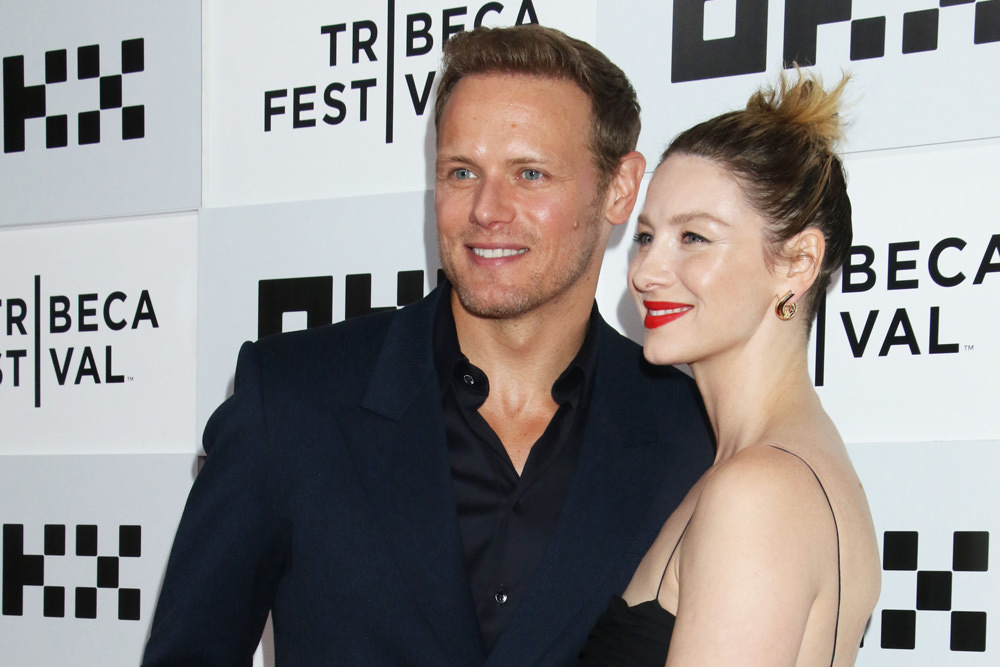 Pin
The stars of Outlander came to the Tribeca Film Festival to launch the seventh season of the popular series and they kept their looks New York film festival appropriate for the occasion.
Pin
Pin
We'd like to say it's impossible for two such good-looking people to ever look bad on a red carpet, but we've covered them for years and we know that's not true.
Sam Heughan in Dzojchen

Pin
Pin
He in particular has done a fantastic job of turning himself around. His promotional appearances in the first few years were a string of odd choices and unflattering mistakes, but it's been a long time since we've seen him look that bad. He looks great here, from the grooming to the suit. It's not the most interesting outfit in the world, but like we said, it's appropriate for this setting. A tux would be weird and some sort of edgy take wouldn't suit him.
Caitriona Balfe in Khaite

Pin
Pin
She's a gal who loves herself a red lip and we can't blame her, given her coloring. We do think the eyes are receding a bit here and could've used a little something, but it's not a dealbreaker for us. The dress is pretty and simple; one of the better uses of sheer we've seen lately. The hairstyle is really cute. It just gives the whole look that summertime-easy feel to it. It's the accessorizing that doesn't work for us. That looks like a comes-with-purchase makeup bag and we think sandals would've made more sense here.
[Photo Credit: Roger Wong/INSTARimages]
blog comments powered by

Disqus