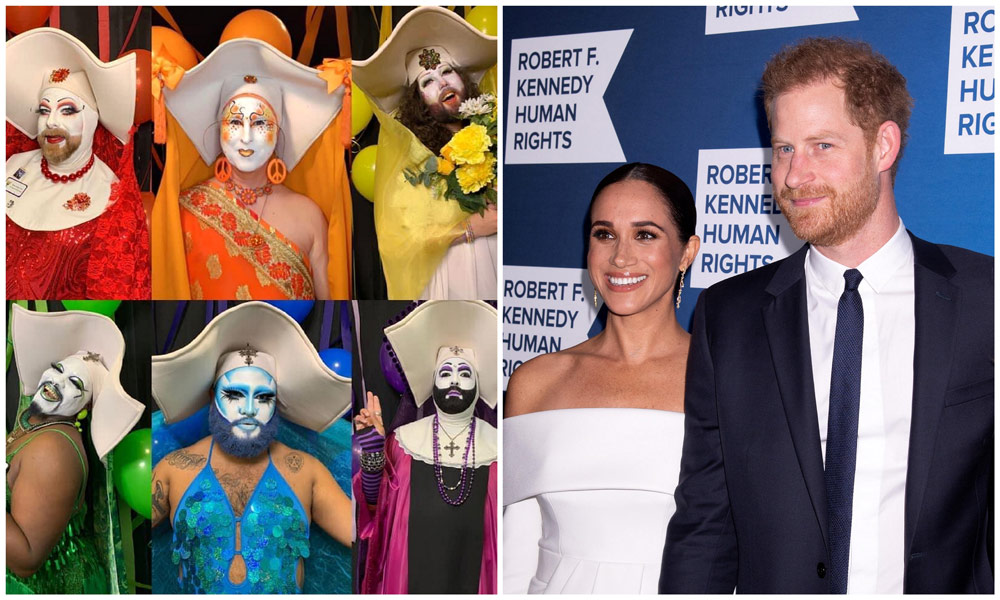 Oh yes we did! We'll be honest with you: we didn't initially want to talk about Meghan and Harry's "near-catastrophic" paparazzi pursuit in New York, but then we figured it would be a great hook to force people to listen to us rant about the shameful attacks against the legendary Sisters of Perpetual Indulgence and why they represent one in a long line of calls to arms, not just for queer people, but more importantly, for our allies. It's royal gossip as queer activism, darlings! We're not ashamed to admit it all. We wrote lovingly about the Sisters in our book and we won't stand to see them dismissed and vilified when they've been nothing but a light to our community.
As for the Sussexes, we're afraid we're not going to make their fans happy with this one. But before we get to all of THAT, Tom highly recommends Apple TV's new grownup, intelligent sci-fi show, Silo:
But you better prepare yourselves for some ranting. Lorenzo gets red hot! We know how you love to hear him sputter.
[Photo Credit: Janet Mayer/startraksphoto.com/Cover Images, /Instagram/@sfsisters – Video Credit: Apple TV/YouTube]
blog comments powered by

Disqus