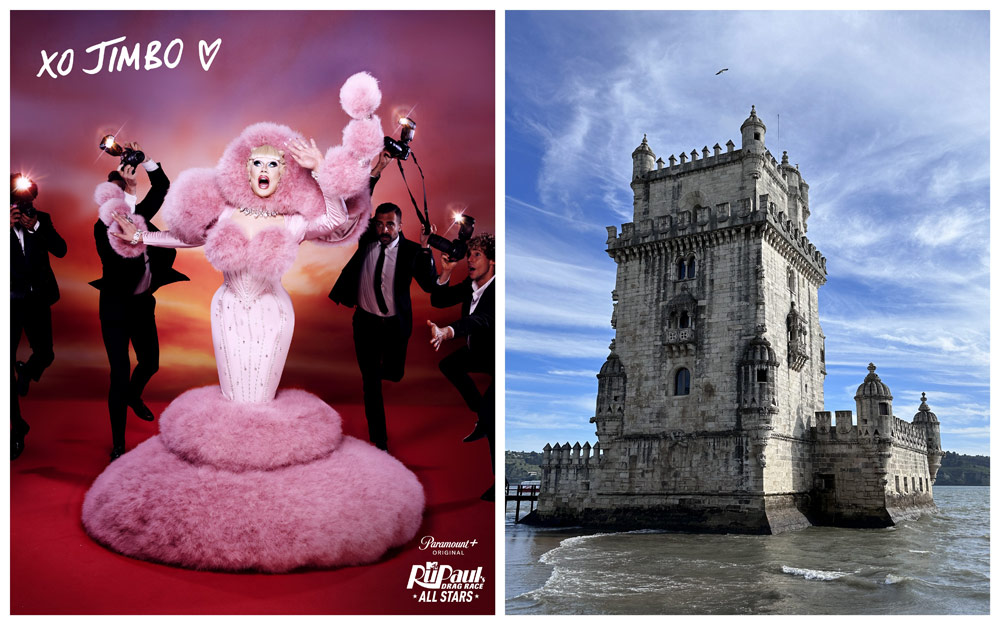 It's a veritable PODPOURRI of topics this week, darlings. A smorgaspod, if you will. In response to a deluge of emails from listeners (like, maybe four) asking us for advice on planning their European vacation, Lorenzo took control of the mic and ran down every bit of his considerable knowledge on how to plan for a fabulous, affordable, relatively stress-free time, including how to find the perfect little boutique hotel (like the one we stayed at in Lisbon) as an alternative to the big chains. After that, Tom explains exactly why this season of Star Trek: Picard worked so well and why this season of The Mandalorian did not. It comes down to how you handle a franchise and a fandom.
And finally, a recent kerfuffle surrounding the casting of Jimbo in Drag Race All-Stars had us tackling an age-old question surrounding drag, one that we answered many a time while promoting our book: Is drag inherently misogynistic? Does it mock women? It's a difficult question that requires a nuanced response and we're just the learned bitches to give it to you.
Thank you for listening, kittens!
[Photo Credit: World of Wonder/Paramount+, Tom and Lorenzo]
blog comments powered by

Disqus