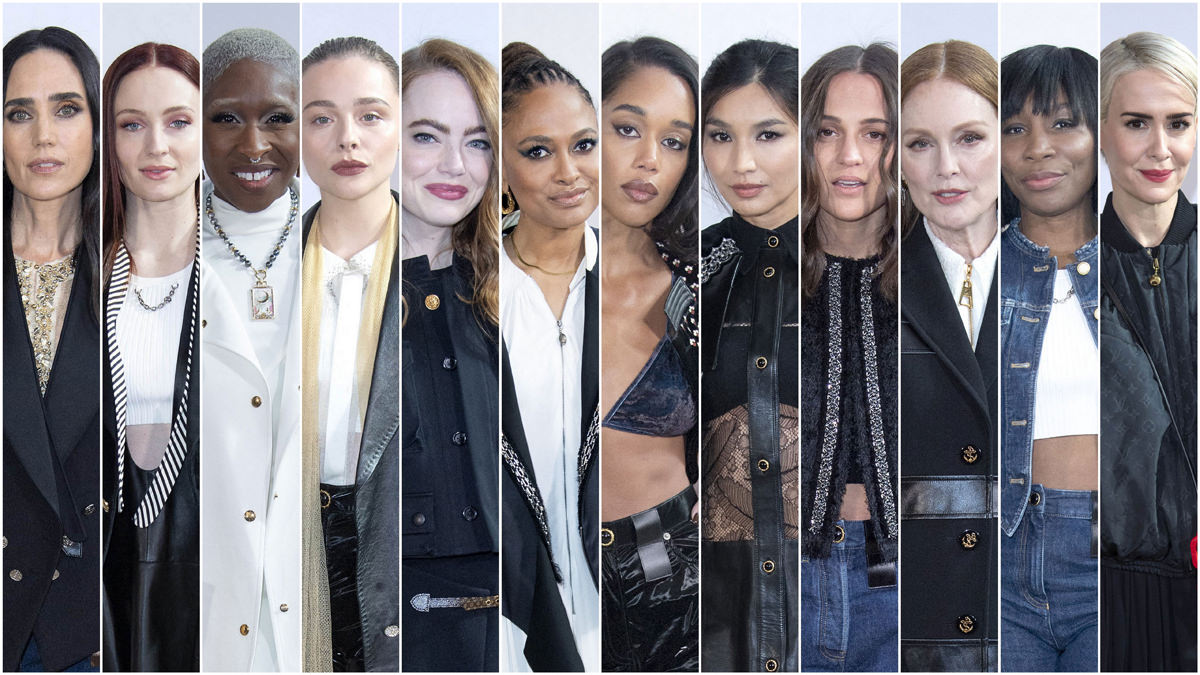 Hideous footwear! Questionable pants! Purses that don't go with anything! Yes, it's time once again to return to that bastion of goofy fashion, the Louis Vuitton front row. As always, the world waits with bated breath, one question on its collective mind: Which celebrities got talked into the craziest look this time? Come with us on a journey of discovery!
Alicia Vikander

That sweater might be cute without the tails. Everything else here is bordering on tragic.
Ava DuVernay

Given how different this is from her usual style, we'd say she got talked into it, but we don't think it looks all that bad.
Cynthia Erivo

It's funny that the lady with the wildest style instincts is the one who snagged a classic look that's hard to get wrong. We don't love the black boots with it, but from the knees up, it's a great look.
Emma Stone

This ensemble looks like random items thrown together, none of which suit her. We're also not sure about the brow situation.
Gemma Chan

Oh lady, no. Goddamn, they really got to you, didn't they? This is a crime.
Jennifer Connelly

The poncho thing is kind of cool, the blouse thing is kind of ugly, the foot things are just an insane crime against humanity and our eyes may never fully recover.
Joe Jonas and Sophie Turner

ALL WE CAN SEE ARE THE HIDEOUS FOOT THINGS.
Julianne Moore

Chic, understated and cute. Who let her in?
Laura Harrier

Okay, Laura won this one. She managed to come out of it look cool and hot at the same time while most of the attendees tried not to look like clowns. Kudos to her for taste and good instincts.
Chloë Moretz

Without question, the least interesting outfit she's ever worn. She inexplicably looks three decades older here.
Sarah Paulson

The fanny pack is a horror show, but everything else here kind of made us smile. It's goofy, but she's good at working goofy.
Venus Williams

Cute, but even she can't make those foot things work.
[Photo Credit: Aurore Marechal/ABACA/INSTARimages.com]
blog comments powered by

Disqus