What? You thought we were going to let the boys have all the fun? Darlings, as if. We practically made our names as bloggers by spewing forth our opinions about mid-20th Century fashion design, so you should have figured that our post about the last Golden Age of eye-popping menswear (1968-1975) would quickly be followed by the lady version. But we're doing things a little bit differently for this one. As we noted with the menswear, you need to look at catalogs, ads, and craft books from different angles, in order to put all those odd men's styles in context. But with womenswear, things aren't really that complex. Female consumers are trained from childhood to learn how to look at clothing as an extension of their identity, how much covet it, and how easily they can acquire it. In other words, because the average female fashion buyers were so primed for the product and so well-versed in the trends and forms that either worked for them or were most on trend, you don't see a big difference between the styles in the catalogs of the day and the styles on the covers of most fashion magazines. It's as true then as it is today: the runways of high-fashion womenswear are merely staging areas for the retail side of the industry to pick and choose from.
And while the period from 1970 to 1979 had its share of risk-taking and eye-popping trends, what's most notable about this collection of looks is how many of these pieces or elements cycled in and out of style over the next half-century. Fashion is cyclical, but sometimes it feels like the womenswear side of it is destined to relive the decade of the seventies until there are no more people alive who remember it.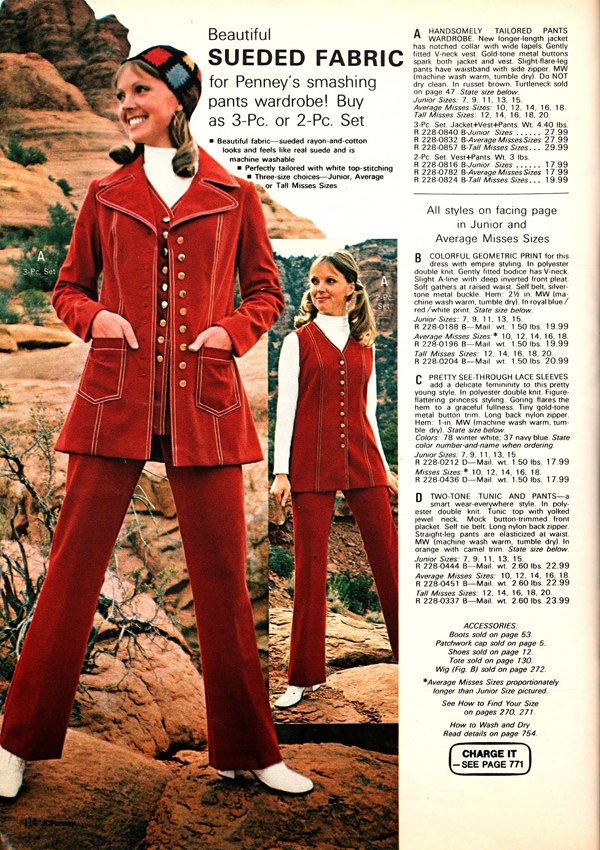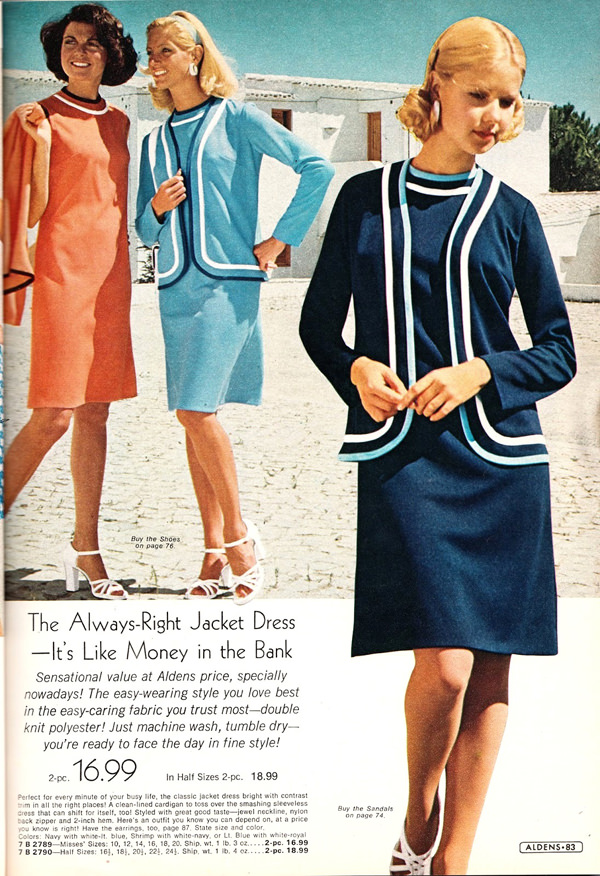 By our estimate, if you updated the styling and the materials used, roughly half the items on this page would be perfectly stylish and on point in 2020. Just as we bemoan the loss of experimentation in menswear styles that the seventies represent, we tend to think the corresponding obsession with womenswear styles of this period is a bit of a shame.
[Photo Credit: pinterest]