We've done our share of cranky opining regarding Miss Tay's style and creative choices over the years and we fully admit we pressed play on this video with the distinct pre-impression that we weren't going to like it. We'd heard the song and thought the conflating of anti-gay rhetoric with mean people on twitter and the weird misuse of the word "shade" to refer to hate speech made it come off pretty shallow. When she played a surprise set at the Stonewall Inn this weekend – nearly 50 years to the day from the riots that kicked off the modern LGBTQ rights movement – we wrinkled our nose at what seemed like opportunism and the use of queer history as a marketing tool.
But dammit, that's really cute. We were ready to call her out for using queer folks as props, but nobody in that video looked like they were anything but happy to be there. And we can't deny the sincerity of the messaging and the joyously pro-queer vibe of it all. We loved seeing RuPaul and a bunch of Drag Race alums representing, but we have to admit, the Katy Perry cameo was a masterstroke. You got us, Tay. This is really sweet. There's nothing wrong with being an ally and showcasing a range of queer folks. And if it was just to sell a single, we might have been more critical, but she's using her considerable power to call for action as well. This is a good thing all around and none of our built-in cynicism can even attempt to deny that.
Also, it just looks great: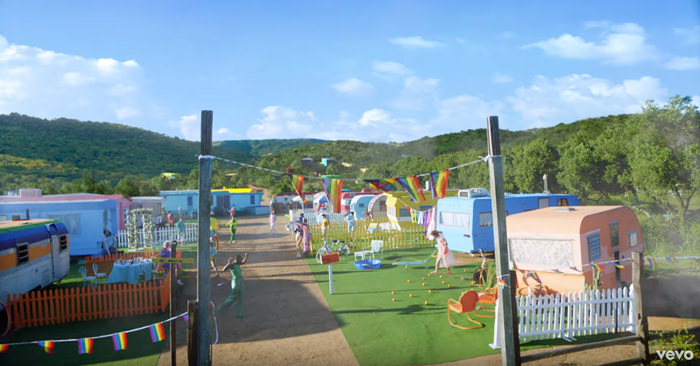 We want to live in that big gay trailer park.
[Stills: Vevo via YouTube.com]
blog comments powered by

Disqus