Pin
Several British stars showed up for the Erdem runway show in London, ready, willing and able to wear some slightly questionable pieces for the occasion. Shall we judge them? Rhetorical question!
Billie Piper

Pin
This is almost cute. If the coat were a little shorter and a lot less voluminous, the sleeves were slimmer and it had a belt or some shape to it, this would work pretty well. Ditch the sheer gloves, though.
Gugu Mbatha-Raw

Pin
It's a bit much for a daytime event, but when Erdem hands you a dress to wear for the front row, you don't question such things. Besides, she looks great.
Lily James

Pin
The skirt and the shoes are entirely too tricky for our tastes, but we kinda like how well she's working them. The sweater is really cute.
Sheila Atim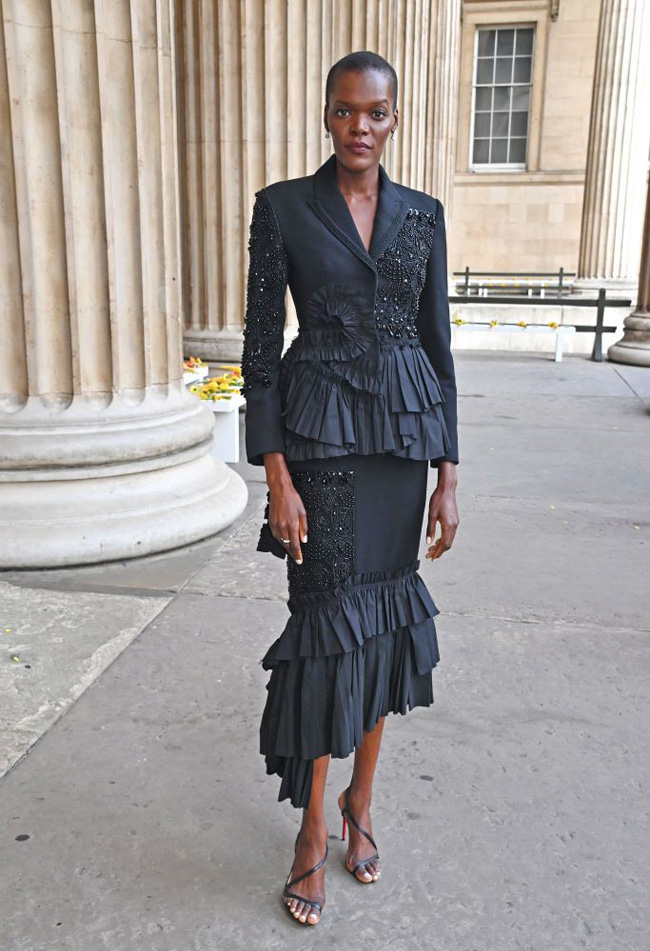 Pin
Starkly severe fashion is her style sweet spot, which means she's very well suited to this, but the garments look overworked to the point of being tortured and those minimalist naked sandals seem like a very strange choice for such an overwhelming outfit.
[Photo Credit: Dave Benett/Getty Images]
blog comments powered by

Disqus