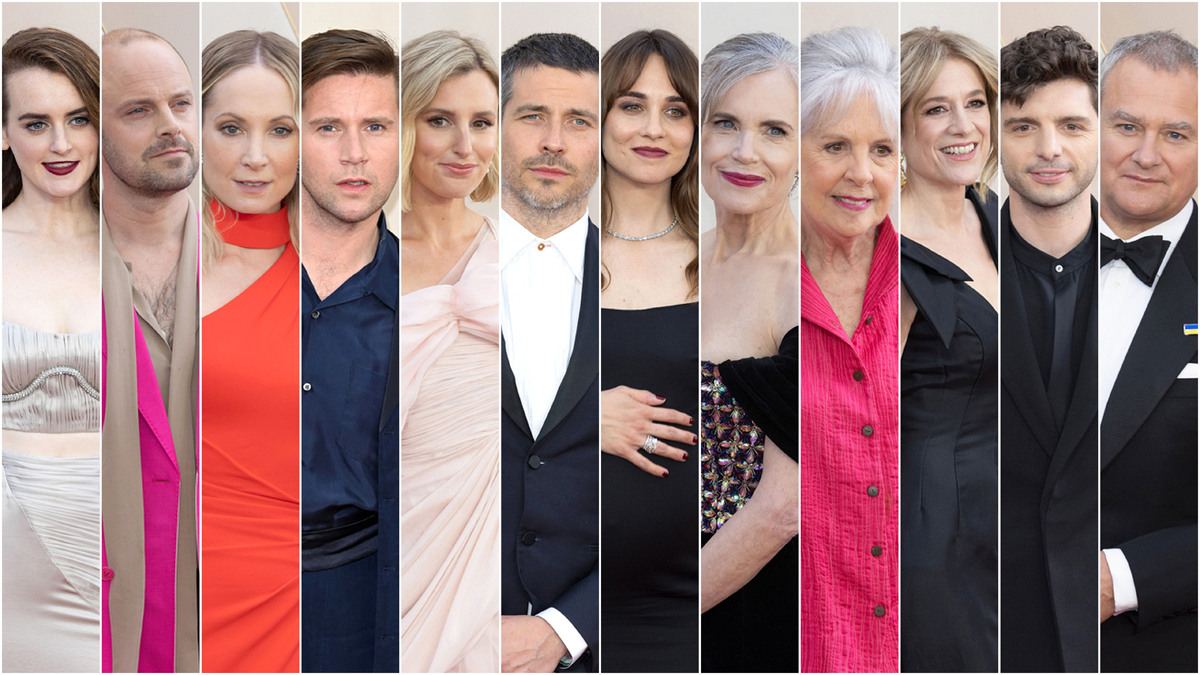 We just had to give Lady Mary the spotlight, since she's always been so good about finding herself in one, but the rest of the cast of Downton Abbey: A New Era came out for the London premiere and you better believe some CHOICES were made. It's always a little hilarious with this crowd, because so many of them so clearly do not want to be seen as the people they play in this franchise. In a rush to look less stuffy (or more hot), some over-correcting tends to happen.
Allen Leech

Alan, no. He's doing his best to serve the hell out of this, but it's all so weird and hard to parse. What on earth is that satin thing doing around his waist and why did he not see how bad it looks?
Elizabeth McGovern in Azzi & Osta

The silver hair is striking. We wish she'd done a bit more to show it off. The dress is okay, but we hate how the sleeves look like they're tucked into the bust.
Harry Hadden-Paton

While we appreciate the attempt to do something a little disco-fabulous with a modern twist, we don't think any of this suits him and we absolutely loathe the color combination.
Hugh Bonneville

He looks trim and refreshed.
Joanne Froggatt in Sabina Bilenko

Can't really argue with any of that.
Laura Carmichael in Giambattista Valli Couture

Sweetie, it's a bed sheet. Someone lied to you.
Michael Fox in Kaushik Velendra

We think the long cut of the jacket is deliberate and we might even be okay with it, but his sleeve/cuff situation is distractingly weird.
Penelope Wilton

Getting the job done without any fuss. The shoes are really cute. We wish she'd worn a pendant just to bump things up a bit.
Raquel Cassidy

The dress is fine, but the bag looks silly with it.
Robert James-Collier

A good butler would know to only do the top button, James. Tsk. Also: shave.
Sophie McShera in Sandra Mansour

We crack up every time we see her on a red carpet because she goes SO HARD. This gal is going to make sure you don't see her as a mousey kitchen maid. That dress color does nothing for her.
Tuppence Middleton in Valentino

The strap embellishments are a little epaulet-y, but they coordinate well with the shoes and the jewelry. It's a pretty good look.
[Photo Credit: Cover Images/Instarimages.com, PA Images/INSTARimages.com]
blog comments powered by

Disqus