One of our favorite thing about the Film Independent Spirit Awards is that you can never predict who's going to go which way on the red carpet. Some treat it like a pre-Oscars, high-fashion awards show event and some treat it like a dirty little indie party. Neither are wrong in their approach, which makes covering the event a bit more stimulating and interesting.
Andrew Garfield in Valentino

This is a sexy, chic, suave sort of look and he's just the guy to pull it off. We could quibble with the odd length of the jacket, the too-conventional footwear choice or how many buttons of that shirt should be left undone, but he looks too good to make an issue of any of it.
Bob Odenkirk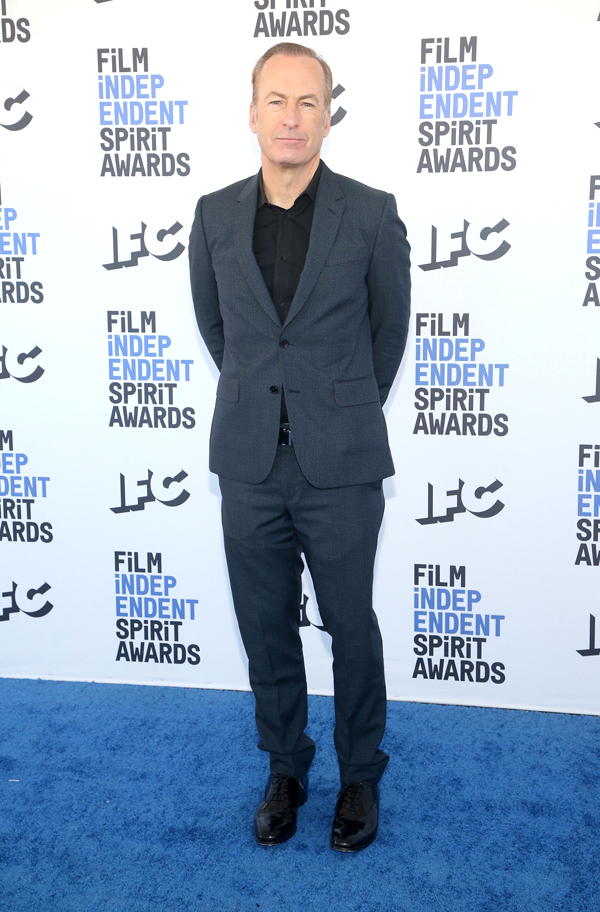 Boring and ill-fitted.
Colman Domingo in Dior Homme

The suit is quietly interesting and the fit is superb. LOVE the shoes.
Daniel Durant

It's a cute look, but he could have taken the moment of CODA's success to wear something a bit more awards show worthy.
D'Pharaoh Woon-A-Tai in Amiri

This is a very wearer-specific style of suit, which is our way of saying that he looks great in it, but almost everyone else wouldn't.
Daveed Diggs in Moschino

LOVE the suit, WANT the shoes. He has a knack for wearing this kind of stuff and not looking too clowny about it.
Murray Bartlett in Giorgio Armani

He's cute enough to make you believe he can pull off anything, but we're going to have to say no to the idea of combining a satin shirt with work boots. Not even you, Murray.
Sebastian Stan in Giorgio Armani

The suit and color story look great on him. We hate the idea of wearing a fine suit and open dress shirt with a matching t-shirt, though.
Taika Waititi in Dzojchen

A gorgeously suave look until you get to the feet. Leave the Pop-pop slippers at home, Taika.
Troy Kotsur in Etro

That's a bit more brown corduroy than we're comfortable with – and we hate the '70s kitchen color scheme – but he's got real style to him and we love the whole idea of the look, especially the shoes and cap.
[Photo Credit: Faye's Vision/Cover Images/Instarimages.Com]
blog comments powered by

Disqus