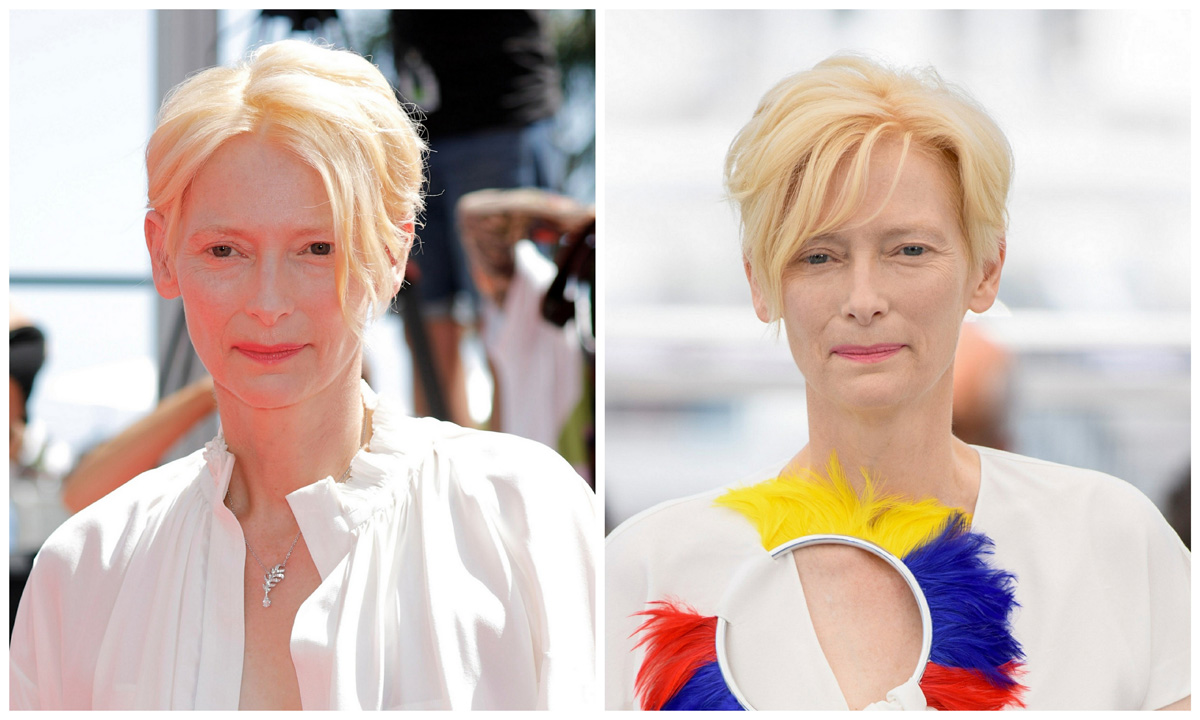 After first stepping out into the Cannes spotlight in some highly meme-able looks from her go-to fave Haider Ackermann, Pope Tilda's latter film festival style has turned toward softer, less structured looks from other houses. The result is less pontifical and more Cult Leader Chic.
CHANEL

Someone get this woman to a river and baptize her. She's clearly ready. We don't love it, but we remain awed by her ability to make it look high fashion and not like she just rang to have the maid bring her chamber pot.
LOEWE

This is more in the Alien Clown area of fashion, which makes it yet another testament to her serving skills. Once again, we can't say we truly love any of this, but she sure does make it look like something, doesn't she? Anyone else wandering around in these outfits would look like they were in some sort of fashion-induced fugue state.
Style Credits:
First Look: Chanel Kaftan Dress from the Resort 2022 Collection
Second Look: Loewe Ensemble from the Spring 2022 Precollection
[Photo Credit: DDP/INSTARimages.com, Dave Bedrosian/DDP/INSTARimages.com, Courtesy of Chanel, loewe.com]