We've gotta give it up here for Joel, because he really looks fantastic.
(We're nodding politely at Christian after our bitter argument of yesterday.)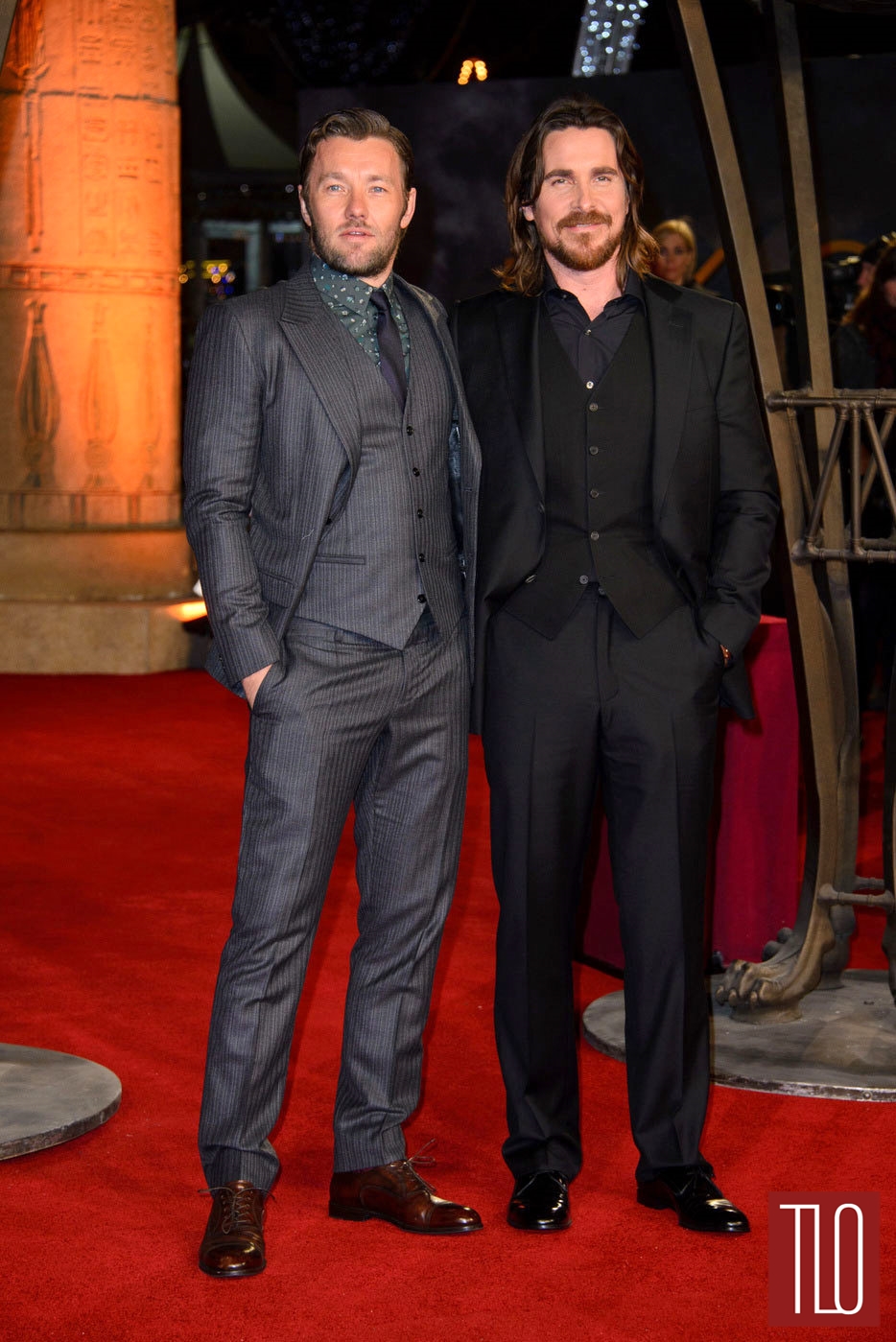 Joel Edgerton (in Dolce&Gabbana) and Christian Bale attend the world premiere of "Exodus: Gods and Kings" at Odeon Leicester Square in London.
The fit isn't dead-perfect, but that's honestly the only quibble we have – and it's a minor one. It's still pretty close to impeccable. That deep blue-grey sets off his eyes and we LOVELOVELOVE the shirt, just for being so festive and unexpected. It's a subtle head-turner of a look.
Pft. Whatever.
He's fine. We hate black-on-black ensembles like this, and the jacket's a bit too precious for us, but he's at least appropriately (if a little sloppily) dressed.
But Joel clearly won this one by a mile.
[Photo Credit: i-Images/PacificCoastNews, Getty Images]