Brace yourselves, darlings. When adorably cute people wear REALLY AWFUL CLOTHES, it can be quite upsetting.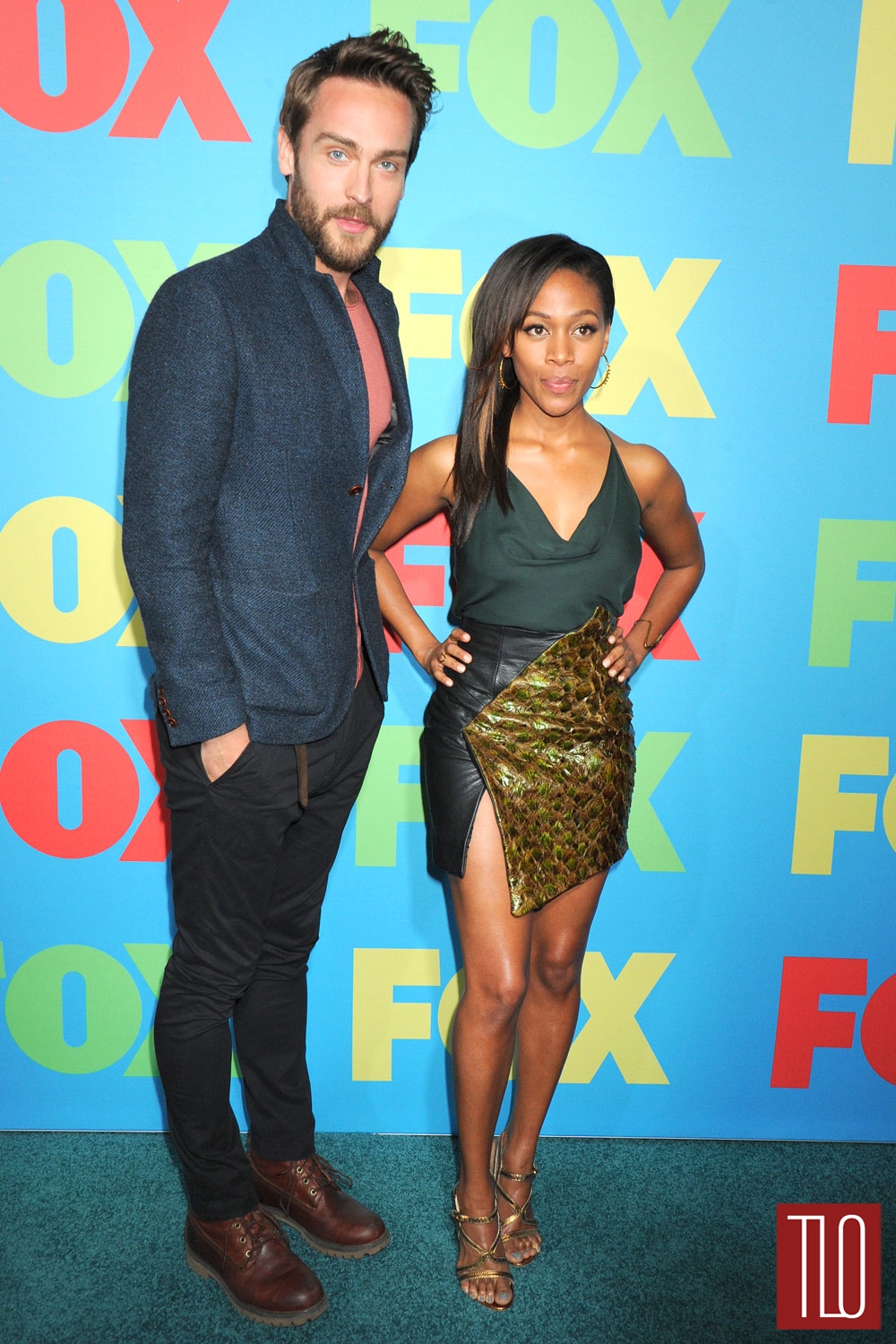 "Sleepy Hollow" stars Tom Mison and Nicole Beharie attend the 2014 Fox Upfront Presentation held at the Beacon Theatre in New York City. Nicole Beharie is wearing a Haute Hippie top and a Dominic Louis skirt paired with Chelsea Paris 'Esosa' strappy sandals and Hadria jewelry.
Jesus take the wheel, what is WRONG with the two of you? Why is she dressed like a hooker? Why does he look like he got his clothes from the lady section of the Goodwill? And what's with the gigantic footwear,  L'il Abner?
Both of you turn around, go home, and start over again. You're far too attractive to be seen in public wearing such laughably bad outfits.
[Photo Credit: Jennifer Graylock/INFphoto.com, Ben Gabbe/Getty Images]
blog comments powered by

Disqus