Pin
The stars put on their best Serious Fashion look and headed to Paris for the Chloé runway show. Bold colors were evidently not on the menu.
America Ferrera

Pin
Pin
Despite the turtleneck, we have to admit this is a pretty perfect look. Would we have liked it more with a blouse or a shell? Absolutely, but then it might have appeared a little too businesslike. Love the bag.
Hayley Atwell

Pin
Pin
Then again, America could've ditched the top completely if she wanted to. Unfortunately, Hayley got their first. This looks great. The fit is fantastic and the buttons make the look.
Issa Rae

Pin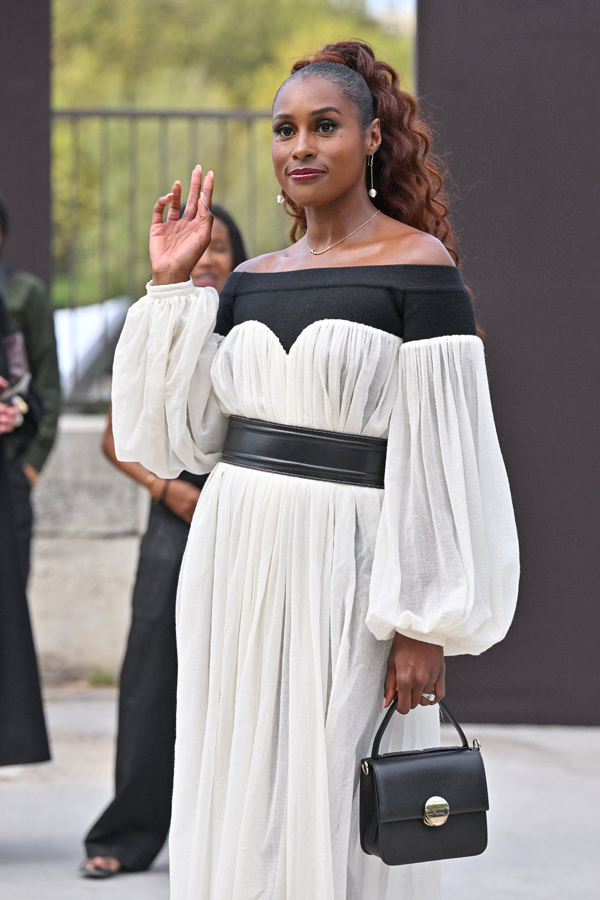 Pin
Things get a little confusing around the bust, but the overall effect looks great on her. We would have liked it more without the boots, however. They really don't go well with the style.
Kelly Rowland

Pin
Pin
She's making a color-blocked leather maxi dress look effortless, so she gets points for that. We like the skirt, but the introduction of brown to the bodice muddies the design a little. Another great bag.
Olivia Wilde

Pin
Pin
She's done dressing like a director and she's moving into her rockstar phase. Ironically, this looks like something Harry Styles would wear. It's okay, but that coat is looking a little bathmat to us.
Venus Williams

Pin
Pin
It's just okay, but we don't understand why you'd choose a white lace dress and flat sandals for Venus Williams. This is so not her style.
[Photo Credit: Abaca Press/INSTARimages]
blog comments powered by

Disqus