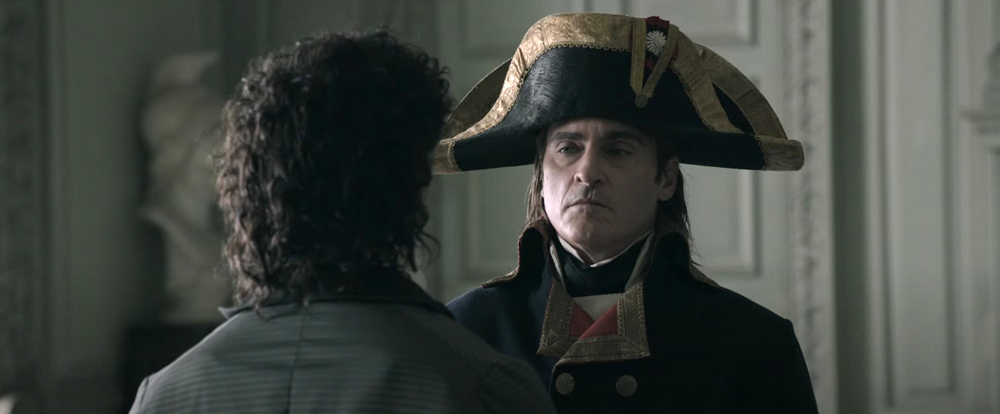 Pin
Who's in the mood for something moody and epic? We all are! Thankfully, Ridley Scott exists in the world. The director's upcoming look at the life of Napoleon just dropped its first major trailer and it appears to check off all of the boxes.
Battle scenes! Vistas! Ladies in period gowns with their boobs up to their chins! A fucked-up despot at the center of it all! What could possibly be more welcome around the holidays?
Pin
Pin
Pin
Pin
Pin
Pin
Pin
Pin
Pin
Pin
All joking aside, this really does look pretty amazing. Scott has a proven record on dazzling wide screen set pieces, but he's also good at historical drama and, as he's gotten older, he's shown a willingness and even sensitivity toward unpacking the more toxic aspects of masculinity. This all looks fantastic to us.
Directed by Ridley Scott from a screenplay by David Scarpa, "Napoleon" stars Joaquin Phoenix as the French emperor and military leader. The film is an original and personal look at Napoleon's origins and his swift, ruthless climb to emperor, viewed through the prism of his addictive and often volatile relationship with his wife and one true love, Josephine, played by Vanessa Kirby. The film captures Napoleon's famous battles, relentless ambition and astounding strategic mind as an extraordinary military leader and war visionary. An Apple Studios production in conjunction with Scott Free Productions, "Napoleon" is produced by Scott, Kevin Walsh, Mark Huffam and Phoenix, with Michael Pruss and Aidan Elliott serving as executive producers.
Ridley. Joaquin. Napoleon. In theaters November 22
[Photo Credit: – Video Credit: Apple TV/YouTube]
blog comments powered by

Disqus