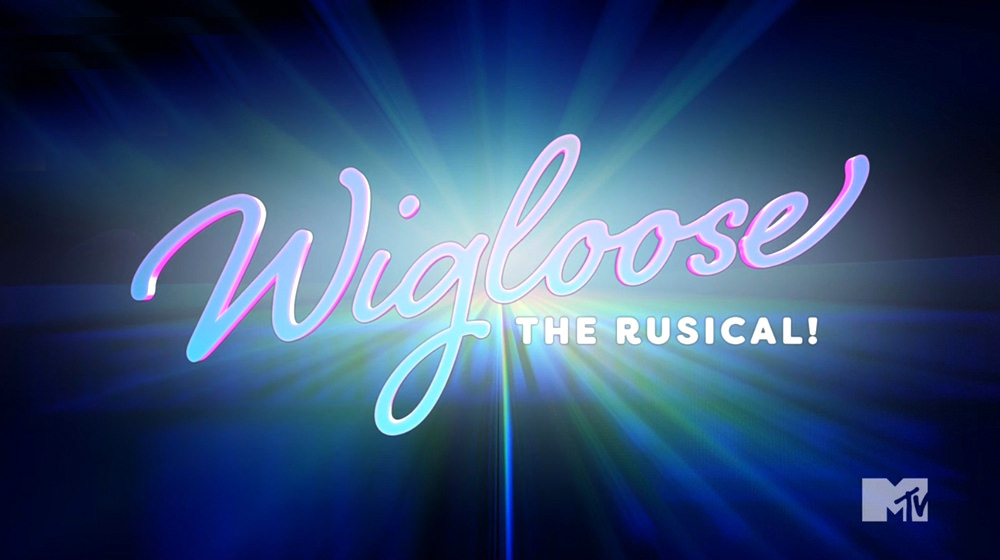 The queens tap into the power of drag to address a threat to their community in one of the more meaningful episodes of Drag Race in a while. In related news, they're all coming for each other's throats as the competition heats up further.
In a recent podcast, we took Ru and the Drag Race team to task for having very little to do or say about the recent passing of a drag ban in Tennessee and the threat of more of them happening in states all over the country. Basing a challenge on these threats isn't entirely what we were talking about, but it's a welcome response nonetheless. Ru is very big on the idea of drag being a response to and reflection of events happening in the culture and has been talking about drag's transformative powers for nearly as long as she's been a drag queen. All of this is very much in line with how she thinks the world of drag should respond to its threats: with shade, fierceness, and the kind of parodic performances that only drag queens can sell. Granted, we don't think a Ru-sical challenge making fun of conservative opposition to drag is going to do a thing in the real world, but we also don't think it's fair to expect a reality show – even one as legitimately culture-shifting as Drag Race – to change the political landscape. If nothing else, a whole bunch of people got reminded that drag is under threat in a very real way and that can't be considered a bad thing.
We also want to take a moment to recognize that Ru can be a lot of things and he can come off problematic or dismissive in many ways — and of course these sorts of scenes are staged, shot and deliberately included in the show — but Anetra's welling up of emotion when Ru told her she was born to do drag was very real. It still means a great deal to young drag queens to have her seal of approval. Now, about all those throats for which everyone is coming…
We've been recapping reality competition television for nearly two decades now. In that time, we've learned not to get too caught up in the narratives surrounding a season's more notable or attention-seeking characters. No matter how prepared you think you might be for the experience, it still catches participants wildly off-guard when they go through it. We are also well aware of how editing is used to construct storylines; that is to say, it takes the material the participants give them and it molds it by emphasizing what the producers want to emphasize and edit out or play down all of those interactions and moments that don't fit the narrative. But the most important phrase in that description is "the material the participants give them." Additionally, in the 14 years we've been recapping Drag Race and because of the the exposure and education in drag history we undertook in the writing of our book, we've come to see shade and bitchtalking as essential elements of drag artistry and community. It's literally why several challenges a season are built around the concept. In fact, the fandom's sometimes histrionic over-reactions to some of the less likeable behavior of Drag Race queens was one of the driving factors in the writing of our book, because we've always felt it reflected a lack of understanding of their world.
Mistress has been getting a shit-ton of grief and harassment on her socials all season long and the fandom is very, very wrong to be doing that, for all of the reasons outlined above. Having said all of that, we also feel like we've seen certain behaviors play out enough, editing or no editing, to see that she's being a pain in the ass at this point. With Salina gone at the end of this episode, she is the lowest-ranked queen in terms of wins. What started out as playful bitchery in the beginning of the season is starting to look more and more pointed as the rankings shake out.
Loosey is also getting quite the editing treatment, but we think it's more than clear that she's WAY too defensive about her own standing and abilities and has a tendency to bring the conversation back to herself a lot. There's no denying that most of the other queens are tired of it at this point, but we don't think she's necessarily trying to be a bitch to her fellow queens. While it's understandable why she'd come in for a lot of teasing, we think it's clear that Mistress and Luxx are just pushing buttons to be bitches about it. These kinds of queens always claim that they're just trying to get the subject of their teasing to be more real or whatever, but it's classic schoolyard bullying. Loosey is not the biggest threat to Mistress and Luxx, but she's the threat with the biggest buttons to push and they seem to spend a considerable amount of their energies fucking with her or talking about her.
But we also think it should be pointed out that, tears and teasing aside, these queens don't really seem to have a problem working together. There haven't been any major confrontations like you used to see in the old days. Mistress really needs to focus on her work and Loosey really needs to focus on the people ahead of her instead of the ones nipping at her ass. The MOST important thing to understand here is that, in all of the jockeying and reading that went on as Luxx and Loosey fought for the lead part, Mistress poked the flames, and Salina receded into the background, Anetra and Sasha both quietly realized where the real potential in the script was found and easily snatched up the roles that would give them the kind of moments the judges look for. This is why they're the frontrunners and it's something Mistress and Luxx should pay more attention to. You can read a bitch as much as you want, but at the end of the day, you've got to understand the game and deliver.
The Ru-sical itself started off a little rough, but the songs got better and better as it went on. All of the queens were good, but some were good in more appealing ways than others. We've rewatched the number at least a half-dozen times and there's no part of Loosey's performance that could be called bad, although she oversells the lip syncing in the earlier, talky parts and when the entire ensemble is performing, she really does tend to,…if not "fade into the background" then "fail to stand out."
Luxx did the maximum with a part that could have been forgettable while Salina did well with a similar character. We kinda think this is indicative of Salina's standing overall at this point. She's the only queen with no wins and her response to that was to say she's going to do her best to remain safe through the rest of the competition. That kind of sentiment is usually the death knell for any queen. To be fair: she was good. She was up to the level of the rest of the cast. She just didn't stand out in any real way and that's the entire point of the challenge.
Credit where credit's due to Mistress after our string of reprimands, she clearly buckled down and did the damn work this week. She didn't have the chops for the material going into the challenge, but you can tell she rehearsed the shit out of it. She was really great in a part that, in retrospect, seemed like the easiest to pull off but offered her a particular set of challenges because of the choreography.
Even though Sasha paraded around the Werk Room wearing that wig, we still spent the first few seconds of "Carl's" appearance trying to remember who was playing him. The drag threw us off completely. She was smart to take this opportunity, because it showed her range.
And she killed it, several times over.
Anetra fucking DELIVERED. The thing about Loosey's performance in particular is that she approached it with total theater kid energy, but the first thing every queen has to understand about the Ru-sical is that it's just a dressed up lip sync competition. Anetra approached all of her moments with that mindset and you can see it in the performance; the way she uses her hands and body during a song or the way she dials the emotion up to eleven. She sold every moment.
The runway category was gloves, which gave the girls plenty of leeway to interpret it. We didn't love Loosey's as much as Loosey did. It felt incomplete. The necklace doesn't go at all and the face and hair are exactly what Luxx said about her drag: generic. Anetra's always in that show girl/club kid zone. It's clearly working for her and this looks great, but we'd love to see her shake things up a bit at this point.
This is the best drag Mistress has served all season long. It's stunning.
Luxx's was cute, but of course the real serve was the speech she gave when they asked her which queen should go home. As with her Ru homages, she's very, very good at the political side of the game-play. The judges ate it up with a spoon, as she knew they would. Salina's whole look is very confusing and not very flattering. She needed something sickening at this point to save her ass and she just didn't deliver it. Sasha's look is witty, hot and gorgeous. As expected. The "Who should go home" question yielded some interesting results because using it to get rid of your biggest competition used to be considered a shady move, but now it's considered the more honest, less hurtful option than basing it on a queen's standing with the judges.
Anetra moves up the frontrunner ladder, where she belongs.
It seemed strange to us that Loosey was in the bottom, which is one of the reasons why we re-watched the number so many times. We have to side with the judges on this one because who else did worse than her besides Salina? As Ru says many times, at this point in the competition, it's really about micro-differences. But let's be fair: it also significantly increases the likelihood of Loosey having a complete meltdown in the very near future. This was one of the worst lip syncs of the season. "Running Up That Hill" is not conducive to a drag lip sync, but they both took the absolute worst possible approach to it. They played it, you'll forgive the term, straight; each of them trying to out-diva the other with grandiosity and drama. They should have gone straight for comedy and parody, but that's not Loosey's tendency and Salina was way too shook up to see it.
We never thought she was going to make it to the finals and we think the game was really starting to get to her. It was time for her to go home and mend her broken heart by doing what all top six Drag Race queens do: double all of her booking fees. Good luck, girl!
Legendary Children: The First Decade of RuPaul's Drag Race and the Last Century of Queer Life, a New York Times "New and Notable" pick, praised by The Washington Post "because the world needs authenticity in its stories," and chosen as one of the Best Books of The Year by NPR is on sale wherever fine books are sold! 
It's also available in Italian and Spanish language editions, darlings! Because we're fabulous on an INTERNATIONAL level.
[Photo Credit: MTV via Tom and Lorenzo]
blog comments powered by

Disqus