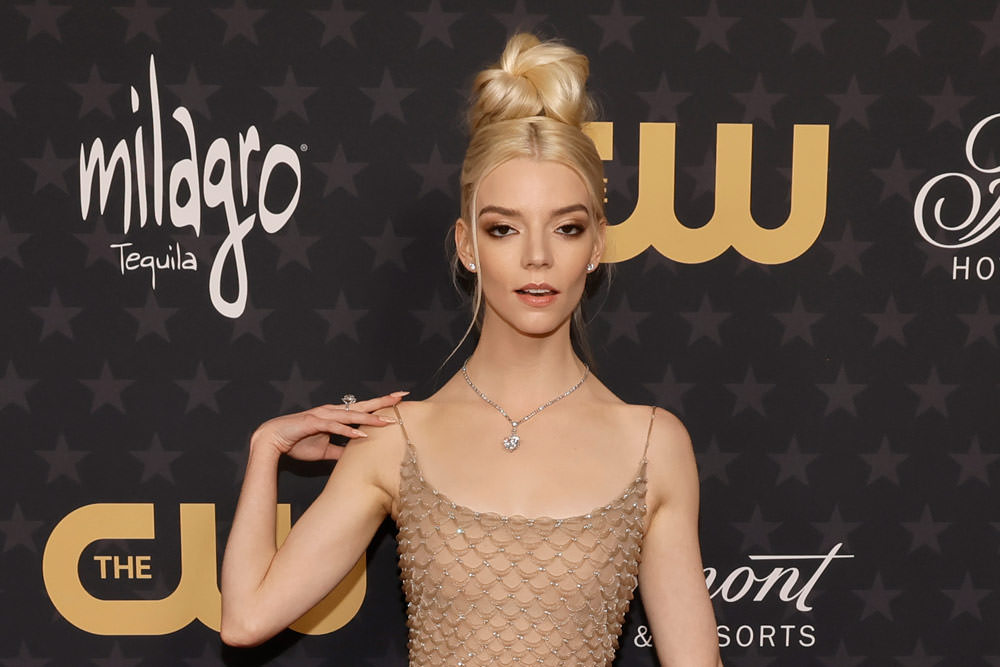 Constant blogging is a matter of establishing a certain set of comforting tics, norms and even catchphrases in order to brand yourself. Having established that blunt truth, we're now going to repeat ourselves.
Sheer dresses only work in certain kinds of designs. When you take a sort of retro or classic look like this one and just neglect to add a lining, it looks silly to us. More like a mistake than a design choice. It doesn't feel sexy or alluring, it feels goofy somehow. A party dress for a debutante who's about the be humiliated by flash cameras. The "nude" color is terrible on her, one in a line of recent bad color choices for her. We think we may have this wholly negative reaction to it because we saw it on stage before we saw the red carpet pictures and ironically, it was during that moment when Amanda Seyfried's dress started falling apart on camera:
Amanda should send her a fruit basket or something, because the silly distraction of Anya's dress helped make hers look just a little less disastrous.
Style Credits:
– Christian Dior Sheer Diamond-embellished Couture Dress
– Tiffany & Co. Pendant in Platinum with a Diamond of over 20 Carats and Diamonds, Tiffany Diamond Studs, a Tiffany Soleste® diamond ring, and a Tiffany Ring with a Diamond of over 5 Carats
– Jaeger-LeCoultre 101 Reine Watch
Styled by Ryan Hastings | Hair by Gregory Russell | Makeup by Georgie Eisdell
[Photo Credit: Kevin Winter/Getty Images for Critics Choice Association]
blog comments powered by

Disqus