We have to kind of laugh a little every time we're faced with the prospect of a post featuring J-Hope, Jungkook, V, RM, Jin, Suga, and Jimin of BTS. These boys are so good at what they do and so exquisitely well-packaged a group, that they are one of the few celebrity subjects about whom we don't think we've ever uttered or wrote so much as a word of disapproval or critique.
The only other star we can think of who inspired that kind of never-gets-it-wrong response in us was Lupita N'yongo the first few years after her debut. We laugh because you'd think two bitches like us would find them annoyingly perfect, but they've always seemed like charming, smooth professionals to us. To wit:
Young all-male pop music acts are almost always extremely packaged and we can't name one whose onstage looks and promotional wear didn't age hilariously badly one way or another, but if their army of fans will allow us an observation, we think BTS avoids that sense of trend-oriented marketing by taking their style cues from two iconic all-male pop groups with two very different styles.
Given their predilection for fine menswear, the comparison to The Beatles in their early Pierre Cardin suit era is easy and obvious, especially since BTS has occasionally leaned into the comparison.
What makes the BTS style interesting is how it's both extremely unified and varied enough to allow each member to stand out in their own way. Note the differences in ties, in style of jacket, the use or non-use of vest and jackets, the textile and the cut of each member's outfit. They use clothes the same way they style and/or color their hair; so as to look unified but also distinct from each other. It's very smart in terms of image, but it's also very practical for performances because it allows each of them to stand out in their own way.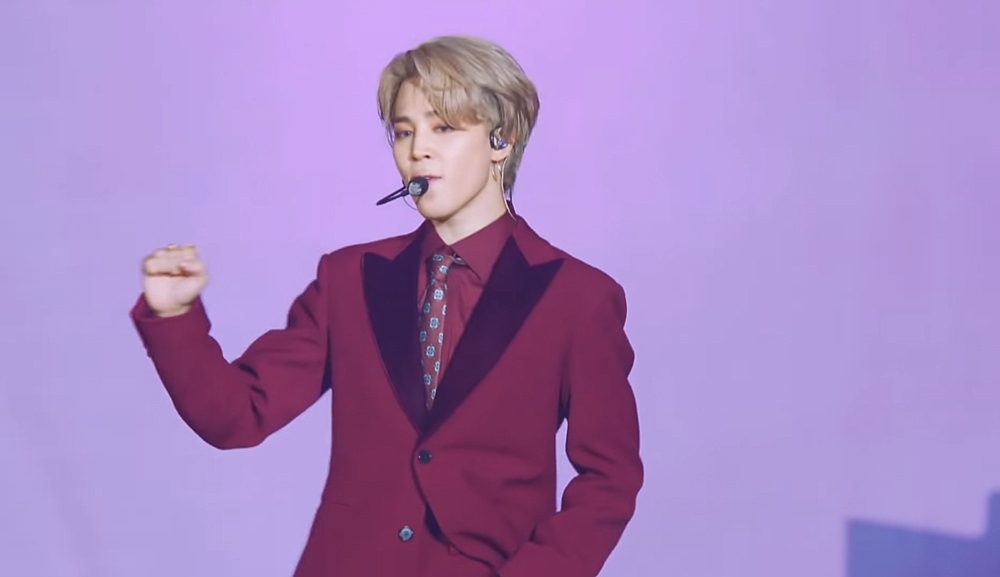 They have the coordinated look of The Beatles or any of the classic Motown all-male ensembles like The Temptations, but the way they use fashion to both coordinate their similarities and accentuate their differences reminds us a lot of The Jackson 5. There's less of a sense that they're a product wearing a uniform and more of a sense that they're akin to a family of performers.
Yes, they look great, but that's a given by now.
[Photo Credit: Big Hit Entertainment/BBMA2020 – Video Credit: NBC via YouTube]