Darlings, in the Before Times we might have suggested that the following post was Not Safe For Work – but who the hell's working in front of other people right now?
Since y'all loved our vintage womenswear and menswear posts, we figured you could use a laugh or an ogle at some of the men's underwear ads of the period. See if you can pick out which underwear was marketed to the gays! We'll give you a hint: it's the brands that all used gay porn stars of the period as models.
We have nothing really to add in the way of commentary, other than to thank all of these men for their service, because each and every one of them introduced some baby boomer gay boy to his own desires. Trust: underwear ads and catalogs were a gateway drug to gayness at a time when porn was something you had to physically walk into a building and purchase with proof of age, a concept that almost seems quaint now.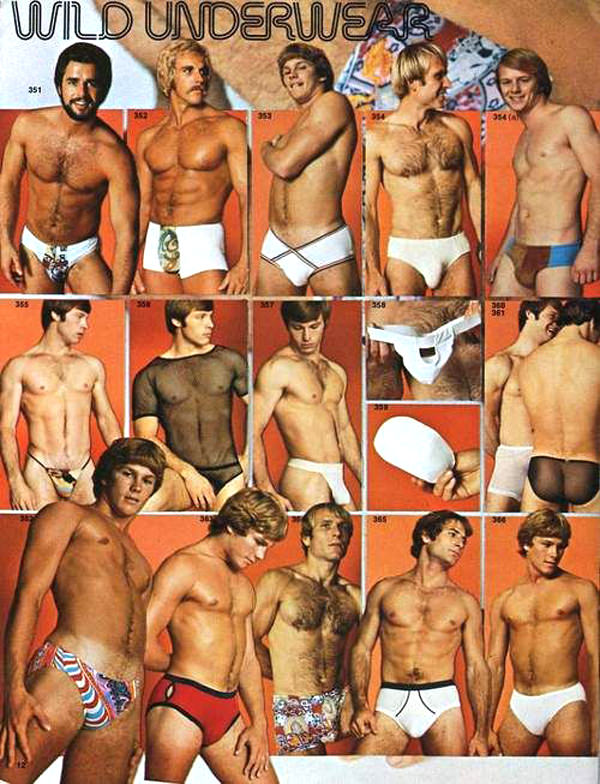 [Photo Credit: Pinterest]