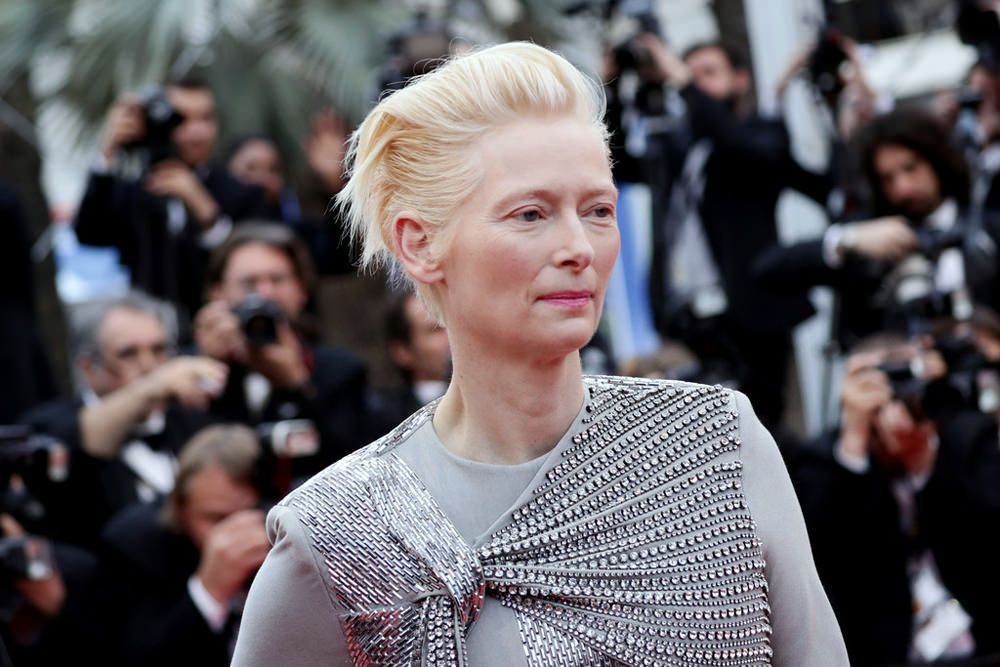 Pope Tilda has been … we're just going to have to be blasphemously blunt here: Her Excellency has been floundering on the fashion front for some time, her former infallibility in all things style-related cast into doubt, causing crises of faith in millions of believers worldwide. And to that we say, fear not. For behold, we bring you tidings of great joy:
AttaPope. This is what the faithful want from their pontiff. Drama, a little bit of oddness, and high holy glamour in a manner only a true Rock of the Style Church can bestow. We love how it feels both ecclesiastical and armor-like at the same time.
Question for the faithful to ponder and ruminate upon: Do the faithful really want to see that pink lipstick representing the papacy? We're torn on the matter. Consult the holy texts and get back to us.
Style Credits:
Custom Haider Ackermann Sequin and Crystal-embellished Gown
[Photo Credit: INSTARImages]