Dammit.
Maggie had a pretty good run there on the style front in recent months. She'd shown such marked improvement and wore such a long, unbroken string of passably good to impossibly chic looks that we just assumed our work had been completed and we had successfully rehabilitated her with our bitchery.
But it appears we'll have to keep on bitching at her. She's fallen off the wagon.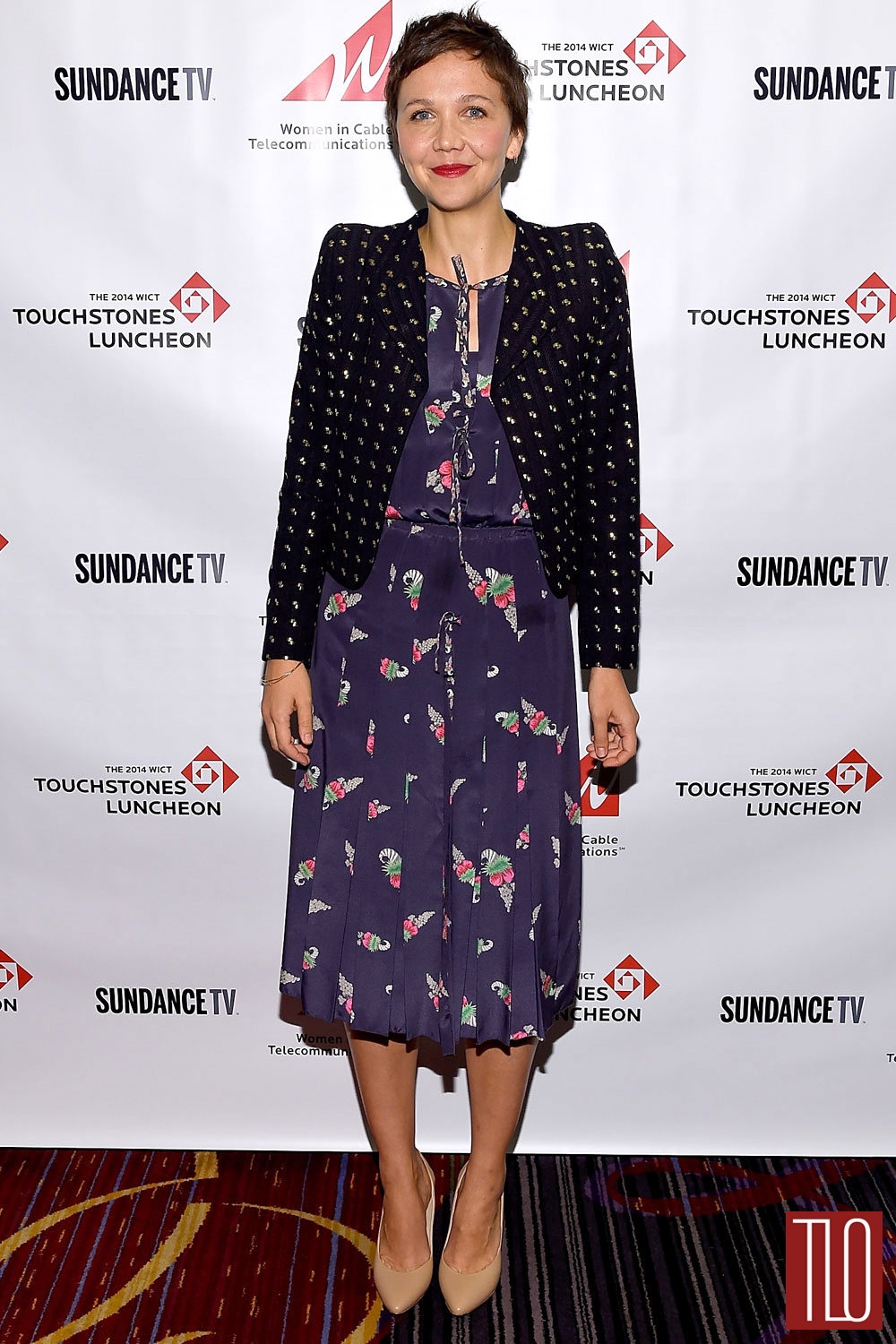 Maggie Gyllenhaal attends the 2014 Women in Cable Telecommunications Leadership Touchstones Luncheon in New York City.
She's back to working that "nursing home chic" thing. Look at how happy she is. She must think it's pudding night or something.
If you gave her a little straw pocketbook, she'd be Sophia Petrillo.
[Photo Credit: Getty Images]
blog comments powered by

Disqus