We honestly don't understand. Someone explain this to us.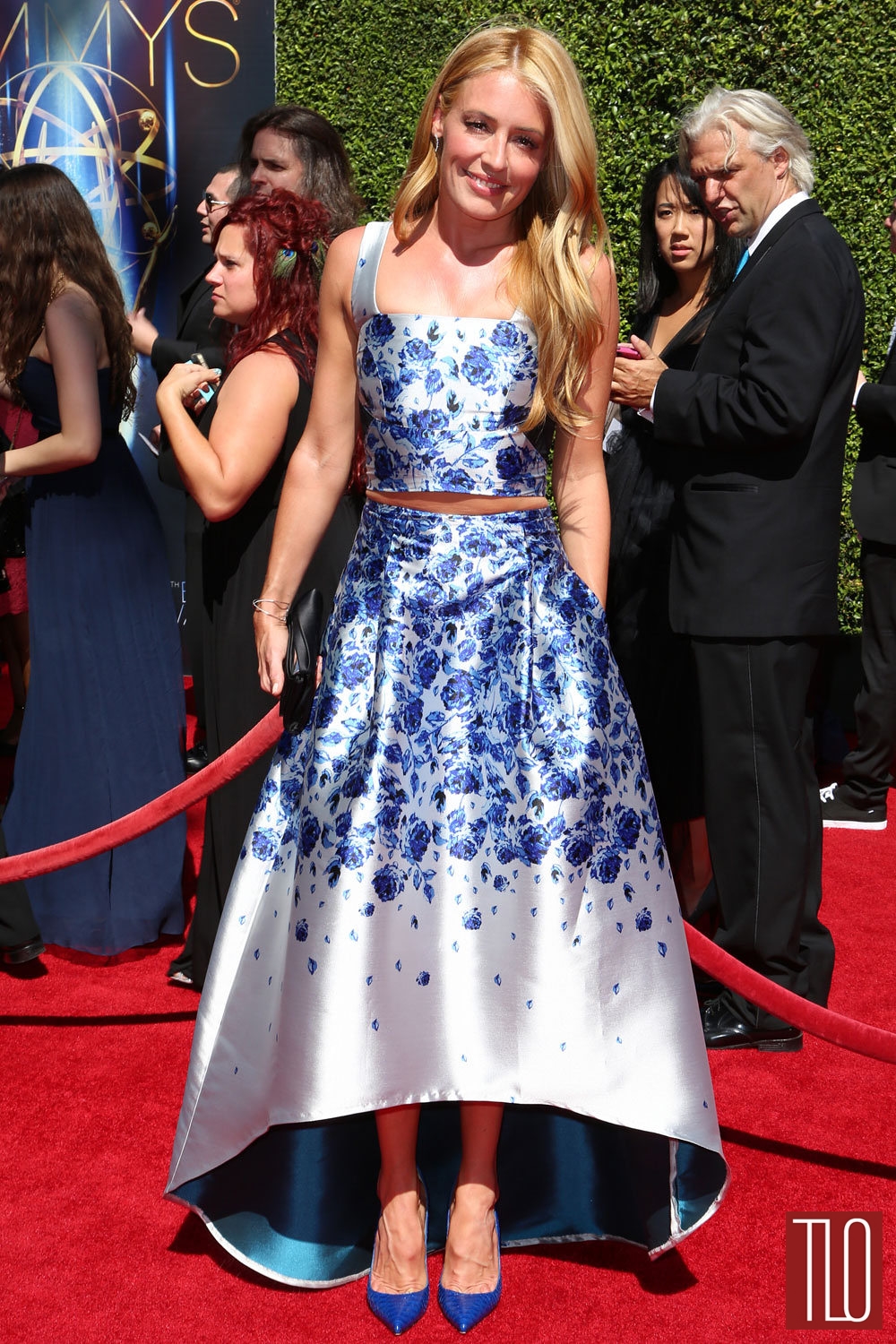 Cat Deeley attends the 2014 Creative Arts Emmy Awards at the Nokia Theatre L.A. Live in Los Angeles, California in a top and skirt by Noir Sachin & Babi from the Spring 2015 collection paired with a Christian Louboutin clutch and pumps.
Is her stylist afraid of her? Has she no friends? Is there no one to say, "Honey, look. I'm gonna give it to you straight?"
Because Honey, look. We're gonna give it to you straight in a straighforward manner.  This is Not Your Dress. And the reason for that is because it's too tight in the bodice and waist and it's giving you muffin top.
There. We said it.
And since we feel like we haven't stepped in enough shit… this is almost no one's dress, unless one is a 16-year-old starlet in the Kiernan Shipka/Elle Fanning mode. It's not a grownup ladies dress. It's a bit too twee and romantic in tone for anyone over 30 to work effectively. Also: the shoes are terrible, look cheap, and tend to clash slightly with the lining.
And finally: That visible seam inside the skirt is causing our eyelids to twitch furiously.
Sweetie, turn around, get in your limo, and go home, with a stop on the way to get a gallon jug of vodka and some chocolate.
[Photo Credit: INFphoto.com]