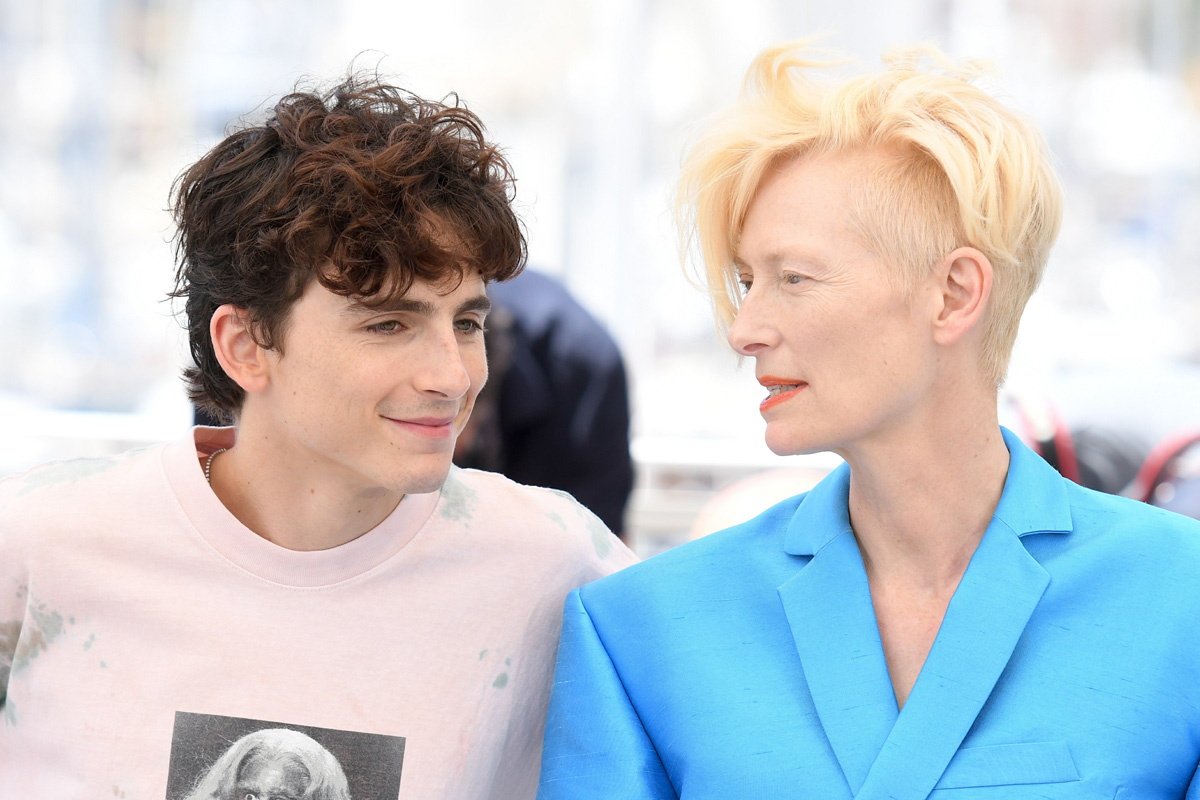 The Princeling and the Pontiff.

Prince Timmée and Pope Tilda the First, meeting in France to sign the Treaty of Wesanderson, circa 2021.
We're not sure how much agreement we're likely to get on this, but we love what he's wearing. We can get huffy about guys showing up in t-shirts for photo calls, but the ones at Cannes allow for a wide range of style and plenty of folks opt for beachy or casual wear for them. Besides, we don't get the impression this look was as effortless as it tries to appear. When he's not having fun with men's suiting in wild textiles and opts for a more casual look, the results can often be a little studied and a little precious. For instance, the haphazardly cuffed sleeves. You just know that took some time to get just so. It all feels very casual-chic to us and perfectly on brand for him. Is it all zhuzhed and fluffed and arranged to within an inch of its life? Absolutely, but that's what makes it so pretentiously charming. Love the boots.
The Pope is serving up her latest fondness for severe cuts in bold colors. She looks great, of course. And attention must be paid to her commitment to working a high stiletto. For all the talk of her preference for androgyny, she's a lady who always loved herself a good drag queen shoe.
Style Credits:
Timothée Chalamet: Elara T-shirt | Givenchy Boots
Tilda Swinton: Haider Ackermann Blue Suit
[Photo Credit: DDP/INSTARimages.com, Alberto Terenghi/IPA/INSTARimages.com]