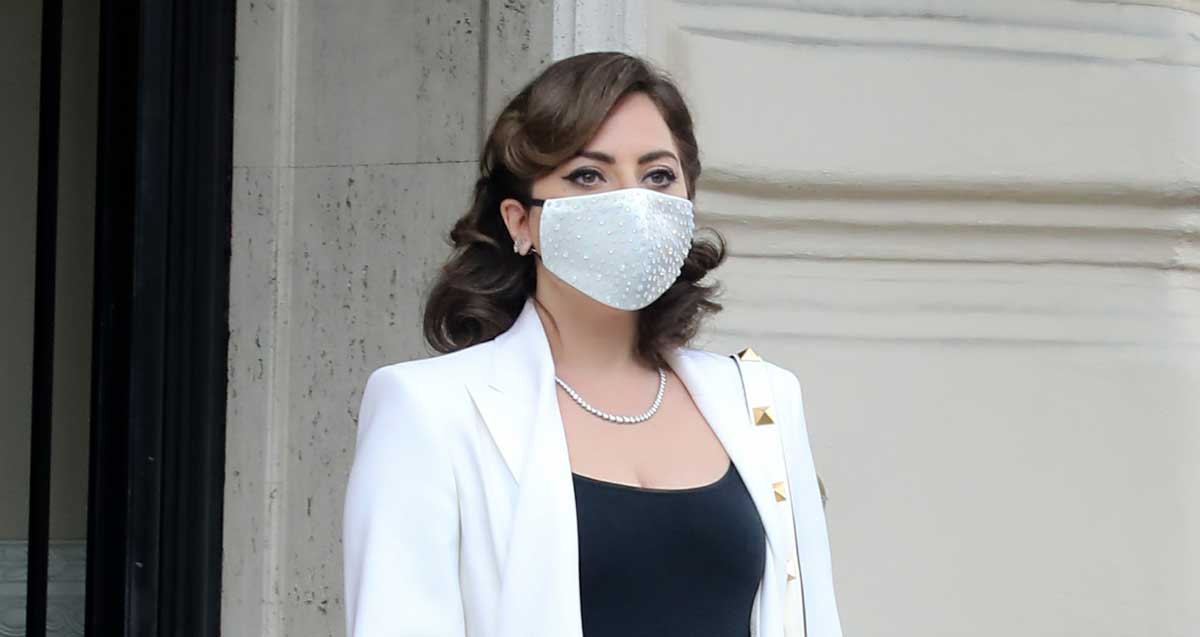 Lady Gaga is in Rome to shoot Ridley Scott's House of Gucci, in which she'll portray Italian socialite Patrizia Reggiani, who was married to the Maurizio Gucci, the grandson of the house's founder Guccio Gucci. Should be a pretty juicy role for her since Patrizia was convicted of orchestrating her husband's assassination. We look forward to the 2022 awards track promo tour fashion, where she will no doubt do as she's done since she landed in Italy last month: highlight Italian designers.
For today's sidewalk sashay (and GOD, how we've missed using that term on the regular), she's sporting some Max Mara, some Valentino, and of course, her signature pair of impossible shoes:
That's one way to make sure your hems don't get dirty.
She's back in actress mode after spending most of last year in Chromatica pop star mode. This is fairly classic "serious actress" Gaga drag, similar to how she changed up her style in the months surrounding the A Star is Born release. It's a pretty great look. The suit is gorgeous and gets more complicated the longer you look at it and the bag's a stunner. Us being us, we have to quibble that all the whites seem to be slightly off from each other, but that's so hard to assess accurately in candid streetwear shots. All we know is that we're happy to see Steffi tottering up and down the sidewalks of the world again. Nature is healing.
Nice mask!
Style Credits:
– Max Mara White Blazer with Belt and Matching Pants from Pre-Fall 2021 Collection
– Valentino Garavani Roman Stud Handbag
– Michael Ngo White Crystal-embellished Mask
[Photo Credit: Marco Provvisionato/Ipa/Instarimages.com, Courtesy of Max Mara, valentino.com]