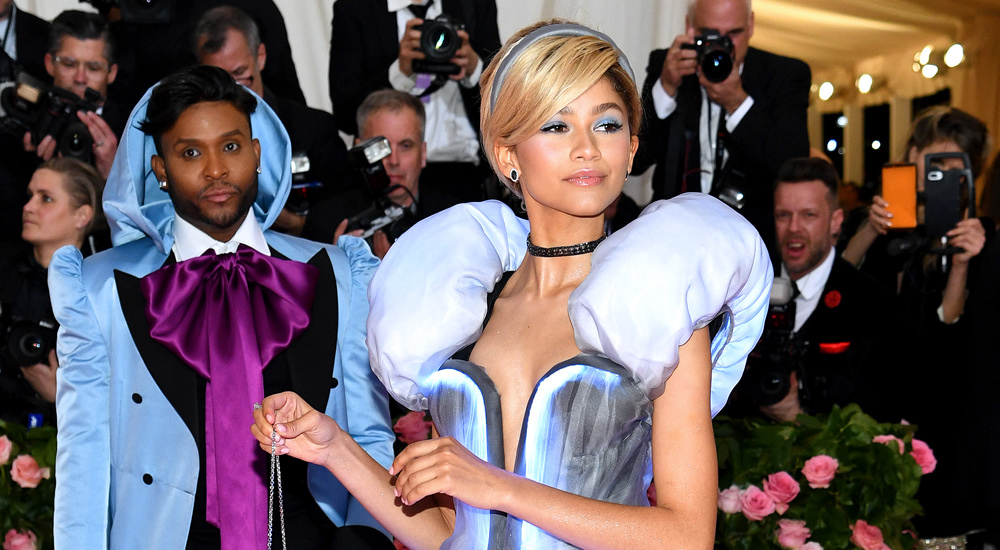 Miss Zendaya got her Cinderella on and went all-in on the moment.
Here's our somewhat blunt, light-of-day take: Cute, but not camp. In fact, camp can't be cute. We enjoyed it for producing such a stop-and-stare moment, but if we're being even more blunt, Claire Danes already did the light-up Disney Princess dress at the 2016 Met Gala and her version was less literal than this one.
This just looks way too much like a floor show by two cast members at Disney World for us to consider it camp. And while it's memorable and takes a great picture, we wouldn't call it high fashion either. Glad she had fun with it and there's no denying it captured people's attention, but from a day-later perspective, it just didn't do it for us.
View this post on Instagram
Style Credits:
– Custom Tommy Hilfiger Blue Gown
– Custom Judith Leiber Couture Bag
Styled by Law Roach | Hair by Ursula Stephen | Makeup by Sheika Daley
[Photo Credit: INSTARImages, Disney]