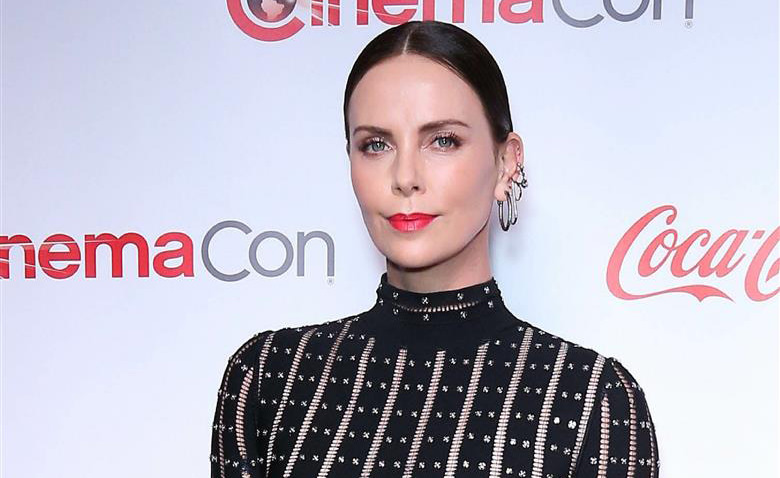 Kittens, once again we apologize for the lightness of content today. Two reviews, a podcast, and a looming-doesn't-even-cover it book deadline means … well, it means we're running around like crazy people today even if you can't see the results. We promise only a couple of more weeks of pretending we're like, authors or whatever, and we'll be back to bringing you the bitchy blogger content you love.
This is a preamble to our main – and really only – point here. You're taking the wheel on this one.
Debate points: We like when she goes a little hard in her fashion. She doesn't always nail it but it's a sharp idea. We feel like we'd love this dress a lot more with at least one of the horizontal bands removed. And while we kind of like the brunette action, girl that is not your hairstyle.
There. Now add thoughts of your own.
Charlize Theron's Dark Severity: 
IN or OUT? 
Dark Severity sounds like a drag name. Then again, everything does these days.
Style Credits:
– Alexander McQueen Machinery and Metalwork Inspired Graphic Dress in Bands of Knit Broken with a Lace Faggoting Stitch from the Fall 2019 Collection
– Alexander McQueen Earrings from the Fall 2019 Collection
– Jimmy Choo Shoes
Styled by Leslie Fremar | Hair by Renato Campora | Makeup by Sabrina Bedrani
[Photo Credit: INSTARImages, vogue.com]