Ladies, which color is trickier to pull off: peach or mauve? We lean toward peach, just because it seems like we have more memories of horrifying peach dresses than we do of horrifying mauve ones.
For instance:
Emily Blunt attends the 2014 IWC Gala in London in a Roland Mouret dress accessorized with an IWC watch, Eddie Borgo earrings, a Lorraine Schwartz bracelet, and Jimmy Choo shoes.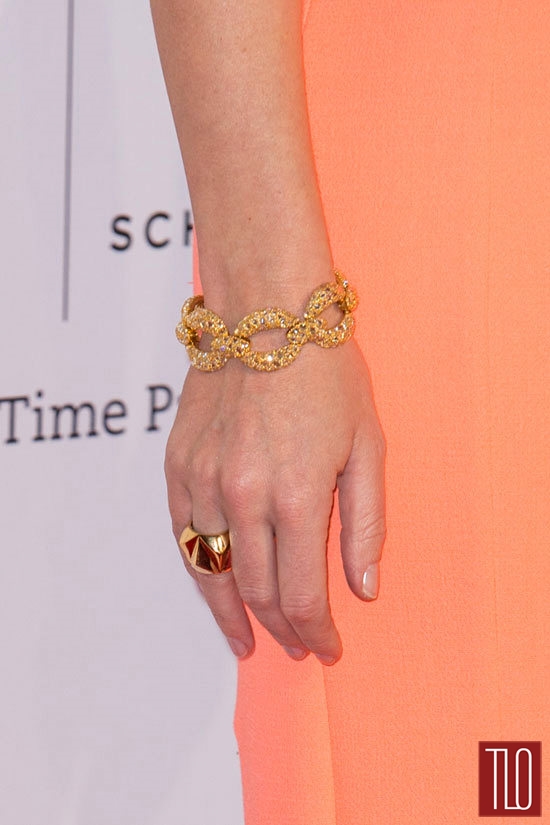 This is a pretty orangey peach, but even so. With the white accent (provided by the weird-as-hell bust) and the gold jewelry (which looks kind of gaudy), it's eye-searing. Terrible color combination, unless you're a creamsicle. Also, we hereby declare war on the red carpet top knot. It's becoming ubiquitous. Yesterday we got a call from a reporter asking for some quotes about the overuse of the naked shoe on the red carpet, which makes us feel like our work there is drawing to a close. Time to pick a new target and start bitching until the reporters come calling.
Or wait, is it chartreuse that's the hardest to pull off? Puce?
[Photo Credit: i-Images/PacificCoastNews]
blog comments powered by

Disqus