Y'know… we're just gonna say it: we have no idea why this woman has a reputation as a fashionista. We've covered her for years and we always come away thinking she has terrible instincts.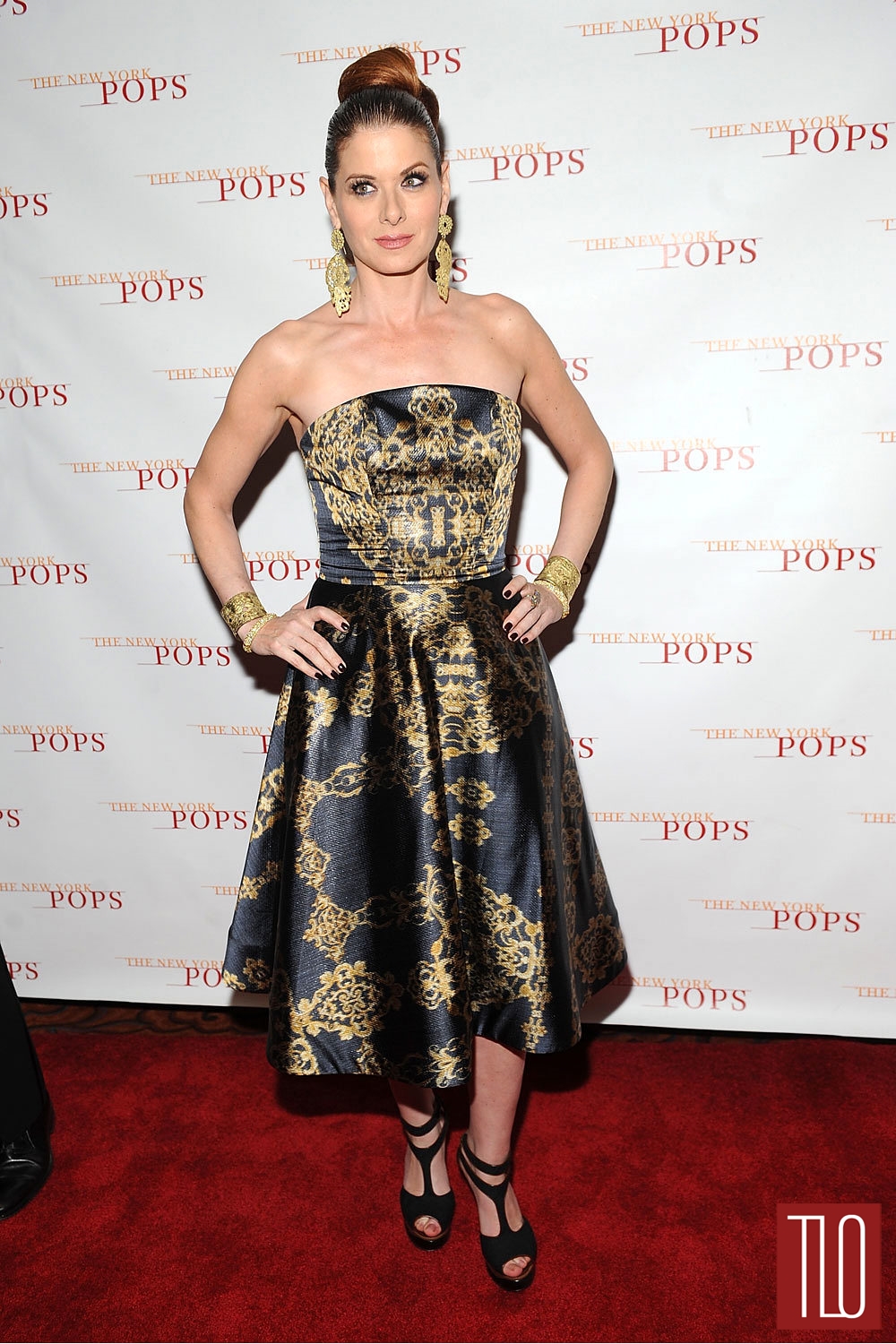 Debra Messing attends The New York Pops 31st Birthday Gala at the Mandarin Oriental Hotel in New York City in a Christian Siriano dress paired with Stuart Weitzman 'Nudist' sandals and jewelry by H.Stern, Peipers + Kojen, and Nina Runsdorf.
Christian Siriano Fall 2013 Collection
Let's start with the dress. It's actually pretty great, although it's too tight in the bodice and too long in the skirt, and we think she could've used some sort of thin contrasting belt to define her waist better. Still, it's a good starting point and it suits her. After that, it all goes to shit. Seriously, those shoes? That hair? The earrings? There are not enough "Sweetie, no"s in the world. It's all just way too much. Tone down all the brassy gold accessories, find a more delicate pair of shoes (maybe with a gold accent) and let your hair down. It's all way too severe for a pretty little cocktail dress.
A thin patent black belt, gold sandals, understated jewelry and a blowout would've taken this to head-turning. As it is, it's only managed to achieve "head-scratching" status.
[Photo Credit: Brad Barket/Getty Images, IMAXTree]
blog comments powered by

Disqus