Machine Gun Kelly and Megan Fox have become one of those couples who coordinate their outfits. This is an unacceptable level of annoying.
To be fair, we're pretty sure being annoying is a huge part of their brand. We still have to begrudgingly admire them for giving us a return to the sort of tacky attention-seeking that typified the golden age of celebrity blogging, the aughts. As for their fashion choices…
Machine Gun Kelly

His love of pink is also very clearly a part of his brand now, as are the pearls, which are practically a signature. The chains are silly and everything below the waist is a bit of a letdown (no offense, Machine Gun), but the sweater's weird enough to be wonderful and we can't fault him for wanting to show off the tats when he can.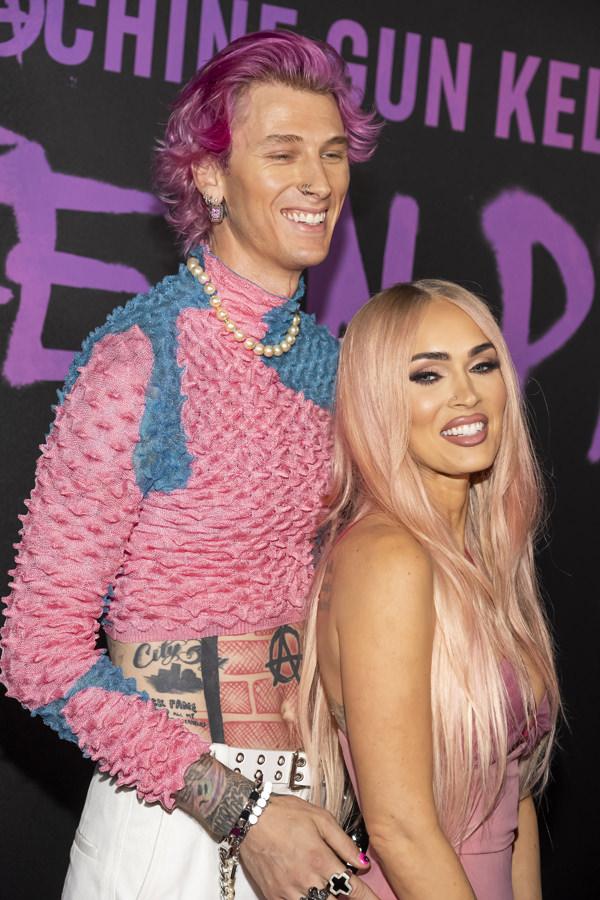 Megan Fox in Nensi Dojaka

Meh. We're not offended that it's tacky or sexy, but we're disappointed that she made herself look so generic. You're more interesting than just looking like the hottest girl at the club, Megan.
[Photo Credit: Courtesy of Hulu – Video Credit: Hulu/YouTube]
blog comments powered by

Disqus