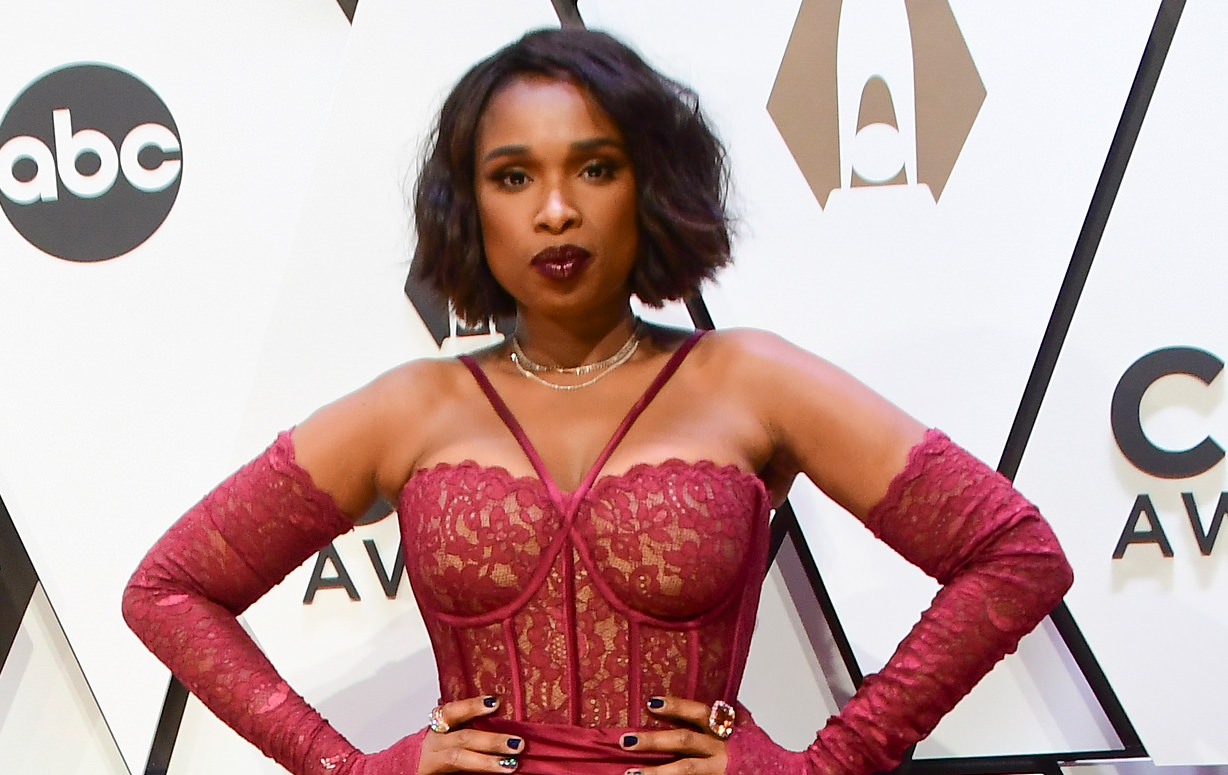 On the one hand, Miss Jennifer looks pretty hot in this stale cliche of a dress.
On the other hand, it's a stale cliche of a dress. On yet another hand (this is why writing in the first person plural is helpful – more hands) this is Dolce & Gabbana, the hugely problematic twits who shouldn't be so widely supported by celebrities and the fashion world. But we're tired of yelling at celebrities for wearing them, so we're turning the final call over to you. So you can yell at celebrities.
Putting aside the label on the inside, we just don't like this gown at all. Like we said, she looks hot, but the lace bustier/lace gloves combination sure doesn't feel fresh. And as much as we beg for rich colors on the red carpet, we're not particularly in love with this lipsticky shade of red for her. Are we being nitpicky bitches? Well, yes. But more importantly, or we being nitpicky bitches who are wrong about this?
Jennifer Hudson's Material Girl:
IN or OUT? 
Style Credits:
– Dolce & Gabbana Dress with Lace Corset Detailing and Gloves
Styled by Wayman + Micah
[Photo Credit: ABC]
blog comments powered by

Disqus