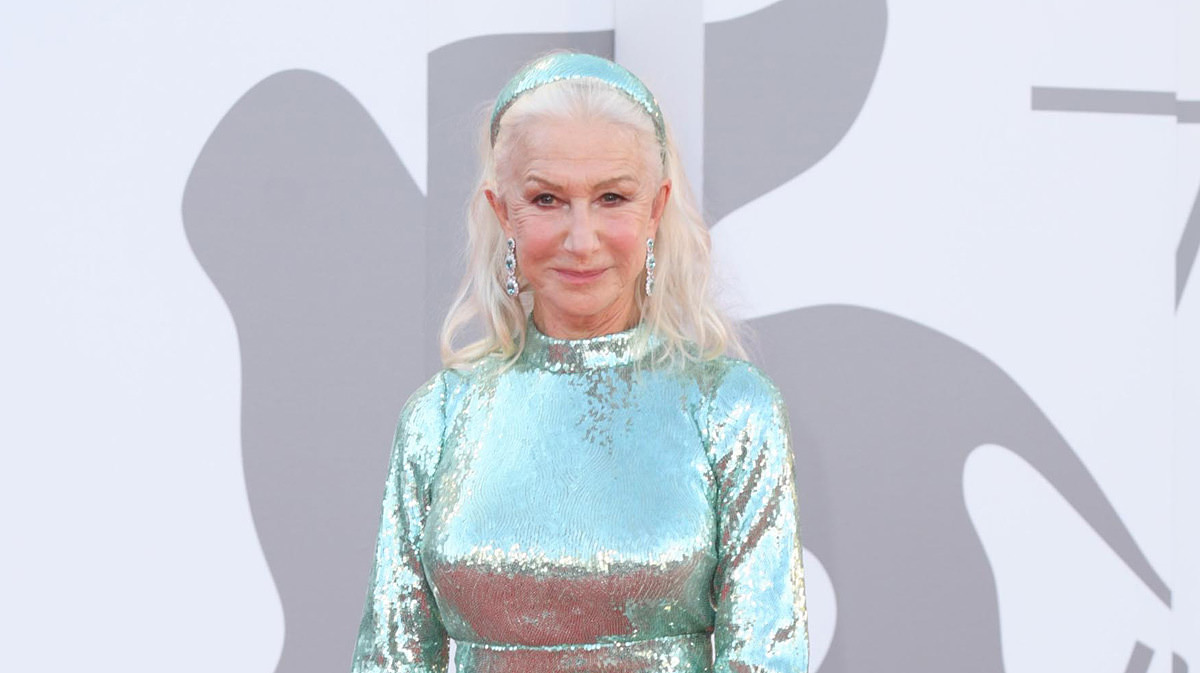 It's time to let Dame Helen have it. Your opinion, that is. She is a beloved figure here and most of the time, we're all on the same page when it comes to the Queen of the sovereign nation of Fuckinfantastica to get her sparkle and her glamour on, but…

We have notes.
We're not sure the color's really doing it for us but we can put that aside as too minor a nitpick to consider. In increasing order of importance our concerns are as follows: We don't think the headband works at all with this style of gown, we don't think black pumps were the right choice (silver would be a no-brainer) and finally, the most important "quibble" of all, what can only be called unfailing support for Dolce & Gabbana on her part. D&G is a brand with a problematic history of racism that is, as we noted before, probably at or very near the top of the list of most popular luxury brands among the celebrity sets. Going by her red carpet history, she clearly has a relationship with the brand. So, with the acknowledgement that most of this is working fairly well for her, we put all our concerns (and her high standing around these parts) at your feet and ask you:
Helen Mirren's Sparkly D&G:
IN or OUT? 
Style Credits:
– Custom Dolce & Gabbana Sequin Gown
– Dolce & Gabbana Clutch
– Dolce & Gabbana Alta Gioielleria High Jewellery
Styled by Lee Harris
[Photo Credit: Manuele Mangiarotti/IPA/INSTARimages.com, IPA/INSTARimages.com]