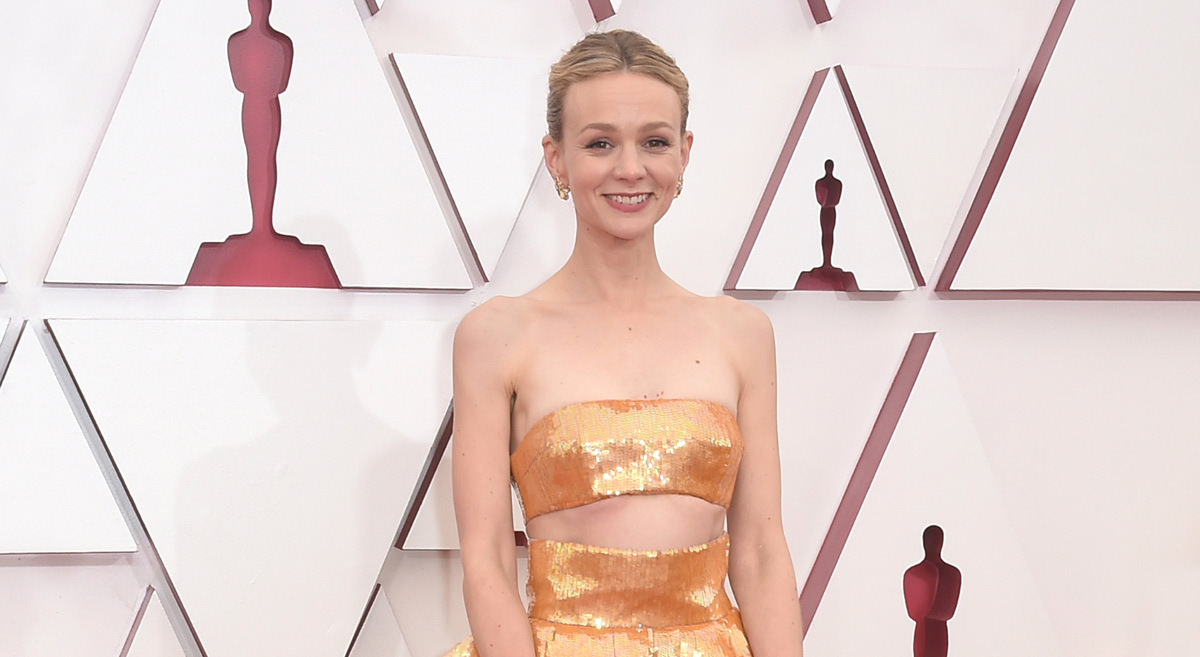 Once again, an Oscar nominee says "Screw you, Tom and Lorenzo. You don't get to tell me what to do." Please let us have our little fantasies, darlings. It's so much easier for us than admitting we were wrong.
We didn't do an "Ology" post for Carey Mulligan because she didn't mount a particularly strong awards season fashion campaign, but we did note in a post last week that she clearly prefers neutral, semi-generic, low-key fashion with the implication that we could probably expect more of the same from her. Like Viola Davis, she wasn't having any of our nonsense.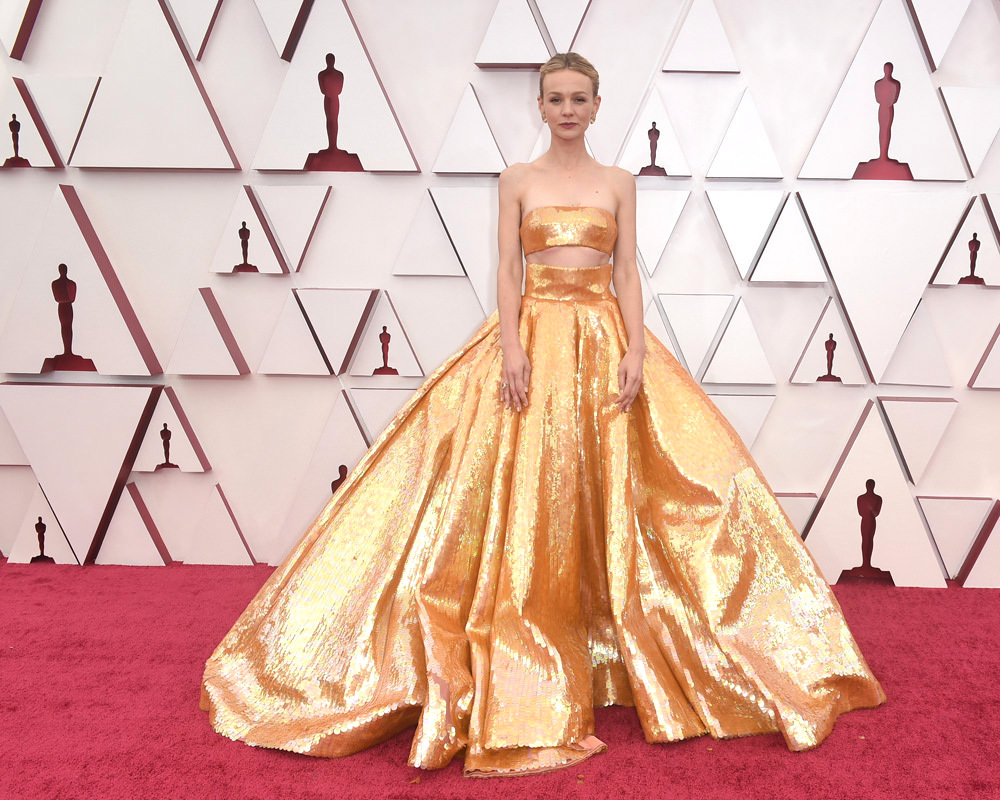 "Low-key THIS, you petty little bitches."
Okay, fine. We stand here chastened and humbled. You really can't predict what any star's going to wear for the Oscars because most of them tend to treat it as something above and beyond other awards shows and adjust their efforts and choices accordingly.
We LOVE the skirt and that softly flattering gold, but we very much do NOT love that bandeau top. We don't care if someone wants to bare a little belly at the Oscars. This was a big year for cutouts on the red carpet. But from a proportions perspective, that little strip of fabric just doesn't coordinate well with that massive skirt. We're also not super-crazy about the styling here, which all feels more appropriate for one of those plain, neutral gowns she tended to prefer before this. The hair's just a little too flat from the front and the makeup is too understated for such an exuberant outfit. Girlfriend needed some big ol' hoops and a stronger lip at the very least.
Style Credits:
– Valentino Organdi Cuivre Dress Entirely Embroidered with Iridescent Sequins with Pearl Reflections from the Spring 2021 Couture Collection
– Cartier High Jewelry Ring and Earrings Set with Oval-shaped Intense Orangey Yellow Tourmalines
– Sophia Webster 'Rita' Platform in Champagne Glitter
Styled by Nicky Yates | Hair by Jenny Cho | Makeup by Georgie Eisdell | Nails by Queenie Nguyen
[Photo Credit: ABC, valentino.com]