There! We DID it, stans! You can stop sending us messages and emails!
In truth, we have been sleeping on this one and it's long past time these guys got a little T Lo attention – which is not as creepy as it sounds unless you think judging the style choices of famous people is creepy.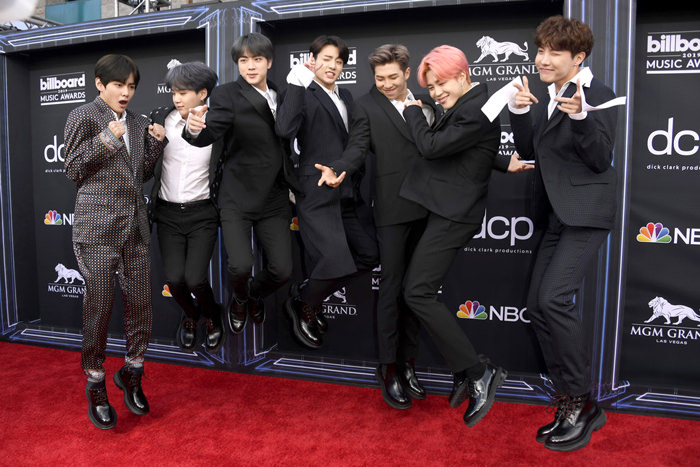 We have to admit – at the risk of more fan anger coming our way – part of the reason they're hard to assess is because they generally all dress the same, which makes individual commentary on their choices kind of pointless half the time. And if they're not wearing exactly the same look, they tend to all coordinate well enough that it's sometimes hard to notice. The fine suiting/open collar/huge cuffs/heavy shoes look is somewhat distinctly theirs and we think it really works for them as an iconic sort of style. Polka Dots has a pretty cute look going on and Long Coat looks chic. We can't fully support Shiny Suit in his efforts, however.
[Photo Credit: INSTARImages]
blog comments powered by

Disqus