You guys, Jen is crossing her arms and wearing her dungarees and committing minor acts of vandalism because it AIN'T NO THING, alright? She's NOT about selling an image right now. It's about the WORK. GOD, why can't you vultures and bloggers GET THAT?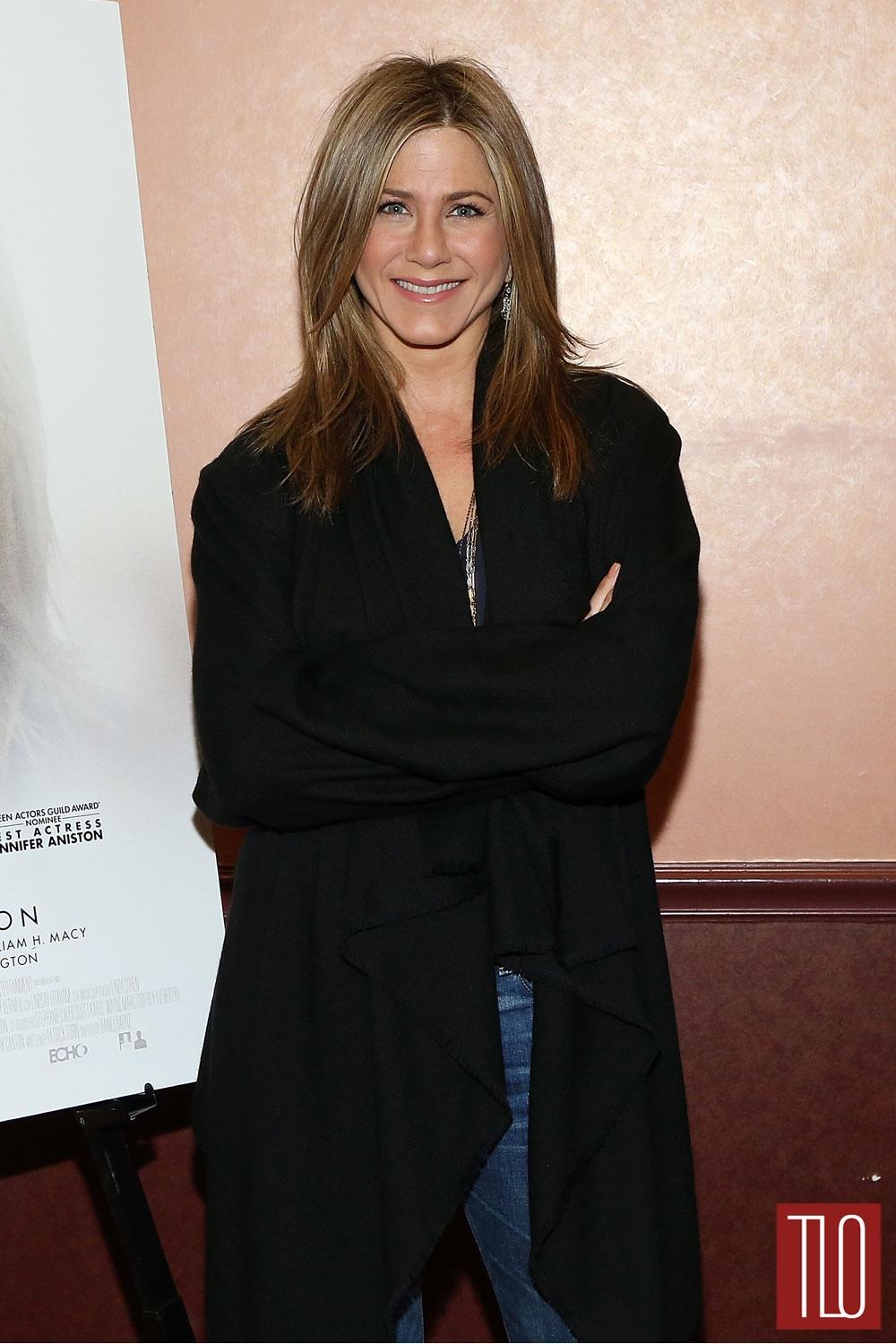 Jennifer Aniston attends the 2014 Variety Screening Series – 'Cake' in New York City.
We are duty bound not to yell at her for wearing jeans to this event simply because of the hundreds of male stars who've done the exact same thing and gotten away with it. It seems pretty openly calculated to send a certain kind of message, but again, who are we to criticize such things?
Those hideous boots, however, must be firmly denounced.
[Photo Credit: Getty Images]
blog comments powered by

Disqus