And now… amazingly beautiful people in spectacular clothes.
Because you need that in your life.
Fan Bingbing and Huang Xiaoming attends the 4th Beijing International Film Festival at China's National Grand Theater in Beijing, China. Fan Bingbing is wearing an Elie Saab couture gown paired with a Louis Vuiton bag.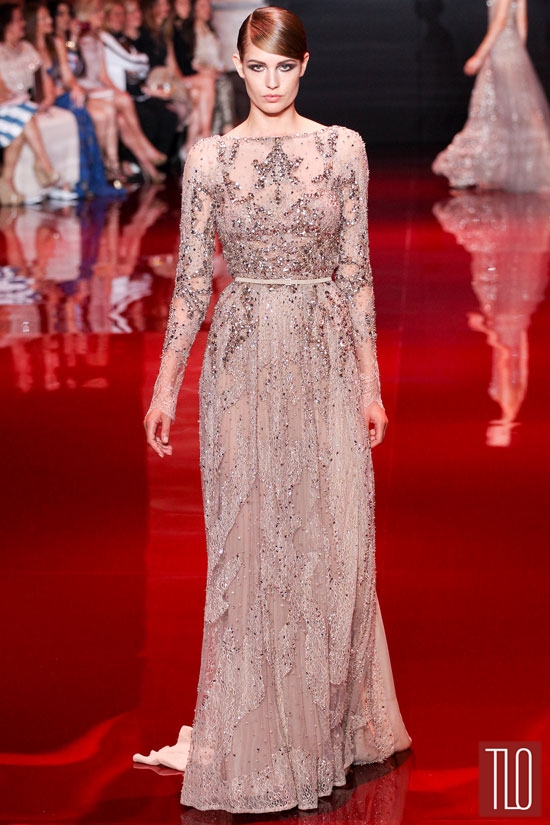 Elie Saab Fall 2013 Couture Collection
Yeah, she's belted too tight and he should hem his pants. But they have cheekbones to die for, so it doesn't matter as much. Life's a bitch that way. We didn't make the rules, darlings. That's just the way it works.
Besides, we can't hate when we're looking at a gorgeous man in a floral freaking tuxedo. It's tough to stay bitchy when someone went to that kind of effort.
Although the fact that his tie matches her dress? That's causing eyelid twitches.
[Photo Credit: Feng Li/Getty Images, IMAXTree]