Pin
The pants were big and the dress was slinky as Daniel Kaluuya, Hailee Steinfeld and Shameik Moore spent some Spider-family time together on the red carpet for the UK premiere of Spider-Man: Across the Spider-Verse. 
Pin
Pin
Pin
Pin
Pin
The gentlemen are looking extremely well-coordinated without duplicating each other's look. Having said that, the pants situations in both looks are dire. We're inclined to like Shameik's version a little more. The jacket and jewelry are a killer combination. Still, both of them have proportion issues. Shameik's suit is too blocky and Daniel's whole look could benefit from a little bit of tailoring.
Hailee Steinfeld in Blumarine

Pin
Pin
Pin
Pin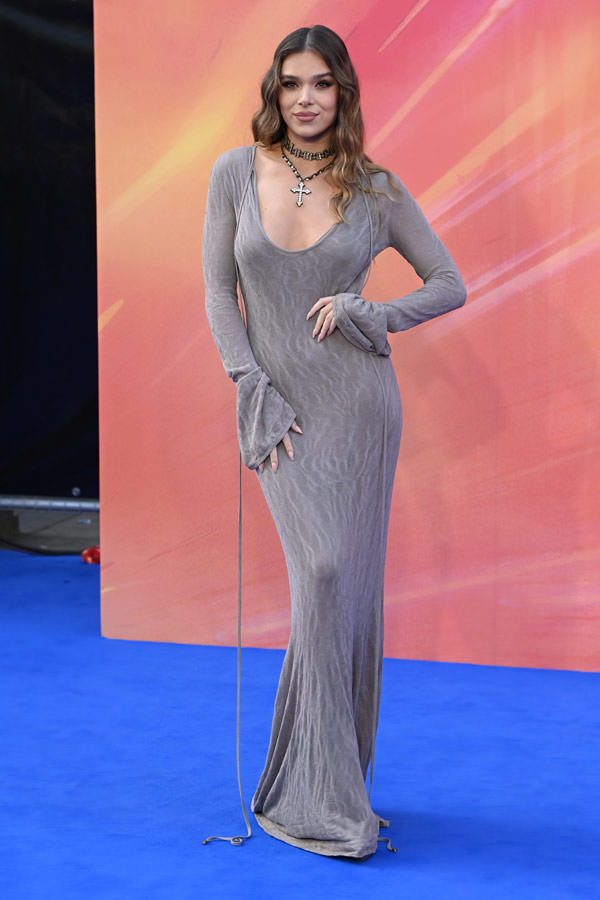 Pin
It's doing what it's supposed to. We don't love the color or the trailing sashes, but we assume she's working a deliberate spider web theme with this choice. It's not obvious or costumey, so we're not mad at it. The styling's good and she clearly knows exactly how to pose in it. It's not entirely to our tastes, but it works really well.
[Photo Credit: David Fisher/Shutterstock, Ash Knotek/Shutterstock]

blog comments powered by

Disqus