These two are just too cute for words; a couple of adorable fashion moppets who live under a toadstool and try on clothes all day.
That's how we choose to see it.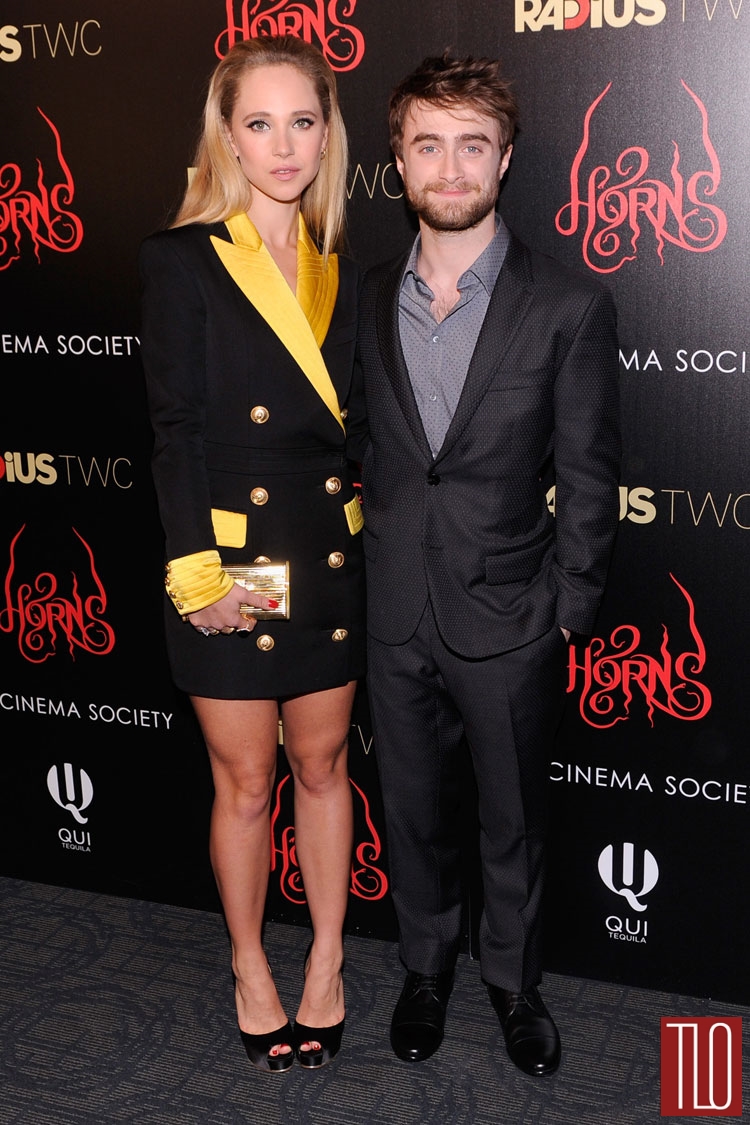 Juno Temple and Daniel Radcliffe attend the premiere of "Horns" in New York City. Juno Temple is wearing a Balmain tuxedo dress paired with an Edie Parker 'Dani' clutch and platform sandals.
Balmain Resort 2015 Collection
She is giving is "sexy, mysterious international traveler on the Concorde" and he is giving us "sexy, young …" oh, let's say, "professor of antiquities shepherding a rare and valuable jewel across the Atlantic." There. We just pitched a movie idea based on their outfits. We should so have big offices somewhere in Hollywood where people throw money at us to spew ideas, don't you think?
Anyway, attakids. Good job. Keep it up and we might even go see your movie.
[Photo Credit: Getty Images, Balmain]