Okay, you know what? That thing we said a couple of times this week? That smart celebrities know that August is a total dead zone when it comes to star sightings, so they only have to put the minimal effort in to get their picture taken? We hereby rescind the notion. Reject it. Renounce it. Recoil from it.
Why? Because look:
"Mad Men" actress Jessica Paré attends Audi Celebrates Emmys' Week 2014 at Cecconi's Restaurant in Los Angeles, California in a Thakoon dress paired with Giuseppe Zanotti sandals, a Lee Savage clutch, and Van Cleef & Arpels jewelry.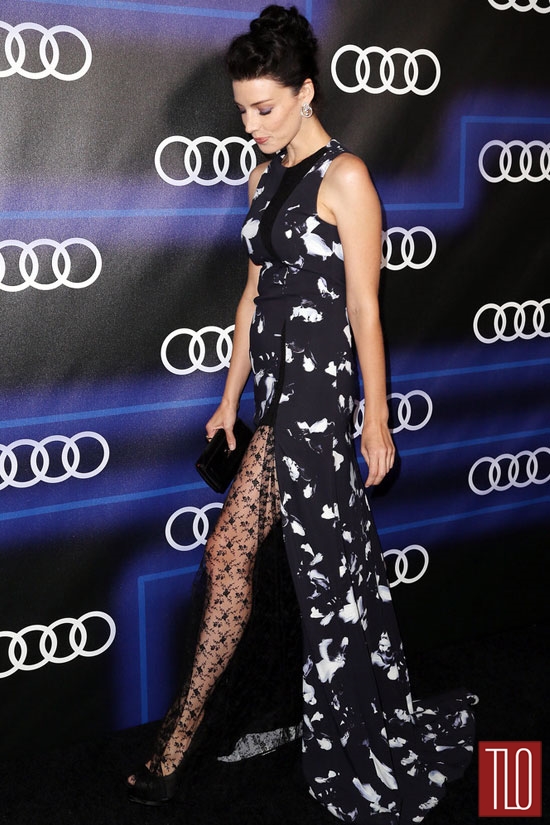 The dress is ugly (no one needed to cover a slit with lace) and shockingly unflattering on her, but the real crime here is that she looks like she got dressed on the car ride over. The makeup and hair are not only DIY, but just barely D (as in done) at all. She looks like she's trying the dress at a fitting. Where's the polish, Jessica? Oh, and here's a tip: the frizziness of your hair is bad enough, but allow us to be the gays to tell you that the Wilma Flintstone hairstyle is absolutely not for you, dear.
GOD, that lace underskirt bugs.
[Photo Credit: Getty Images, PacificCoastNews]
blog comments powered by

Disqus