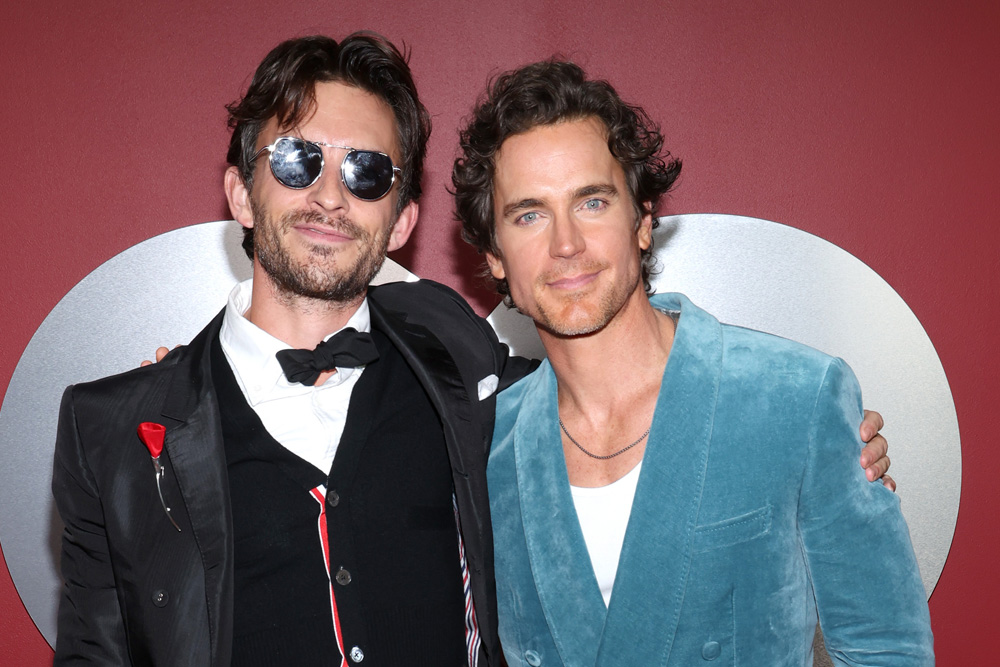 Pin
Those cute little inverts with the great abs, Fellow Travelers stars Jonathan Bailey and Matt Bomer, attended the QG Men of the Year party in LA serving up Sugar Daddy and Precocious Twink, exactly as God intended for them.
Pin
And who can argue with any of that? Not us, but we'll give it a shot anyway.
Jonathan Bailey in Thom Browne

Pin
Pin
We beseech the Thom Browne folks to make this guy a brand ambassador, because he's not only well-suited to the TB style, he's clearly thrilled to be wearing it. He brings a sense of fun to these clothes and he looks ridiculously cute in them.
Matt Bomer in Brioni

Pin
Pin
Personally, we feel like this comes off just a little too mature for him. We can see a well-appointed homosexual of seventy-five summers working the hell out of this. Like just about everything he wears, it looks great because it's hard for him to look bad in anything, but we'd have suggested something other than the white pants and boots, striking as they are. Love the jacket. He's been wearing a lot of velvet lately and we approve.
Pin
We'd make the "Now kiss" joke, but all you have to do is watch their fine series (which we've been recapping) to catch them doing all of that and a whole lot more.
Style Credits:
Jonathan Bailey: Thom Browne Black and White Ensemble
Matt Bomer: Brioni Ensemble | David Yurman Necklace | M. Cohen Ring | Omega Watch | Scarosso x Warren Alfie Baker Shoes
Styled by Warren Alfie Baker | Grooming by Joanna Ford
[Photo Credit: Phillip Faraone/Getty Images for GQ]
blog comments powered by

Disqus