The ladies – and by that we mean stars Julianne Moore and Natalie Portman – were SERVING at the Cannes Film Festival premiere of May December. And by serving we mean… well, see for yourself:
JULIANNE MOORE IN LOUIS VUITTON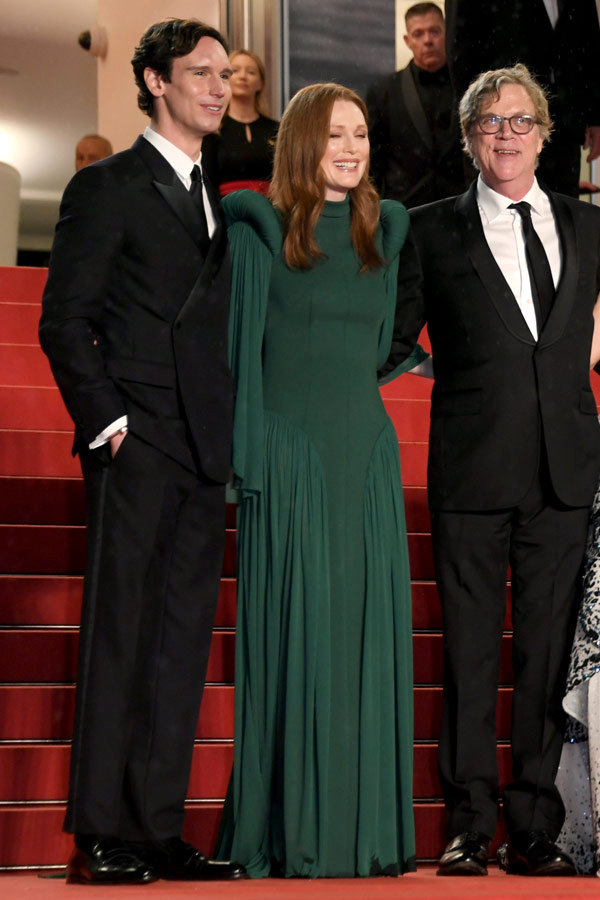 She wears it so rarely that every time Miss Julianne steps out in a rich, dark green, we're always like "Did she finally learn that green is quite literally the best possible color for her to wear? Has it sunk in?" Alas, she tends to always return to the stark black-and-white ensembles she seems to love so much. Maybe this'll be the dress to change her mind. It's the perfect shade for her and we love how some of the more unusual details tend to evoke 17th Century courtly dress. She looks amazing.
NATALIE PORTMAN IN DIOR COUTURE

Miss Natalie wore the ultimate bitch-proof dress this time. Choosing a perfect recreation of the House of Dior's iconic 1949 "Junon" dress, a copy of which poses proudly in the Met, the longtime Dior ambassador and red carpet veteran can glide safely and serenely in front of the cameras, secure in the knowledge that not even mouthy bitches such as we would dream of critiquing such a legendary design. Clever girl. Fantastic dress.
[Photo Credit: PA Images/INSTARimages, Abaca Press/INSTARimages]
blog comments powered by

Disqus