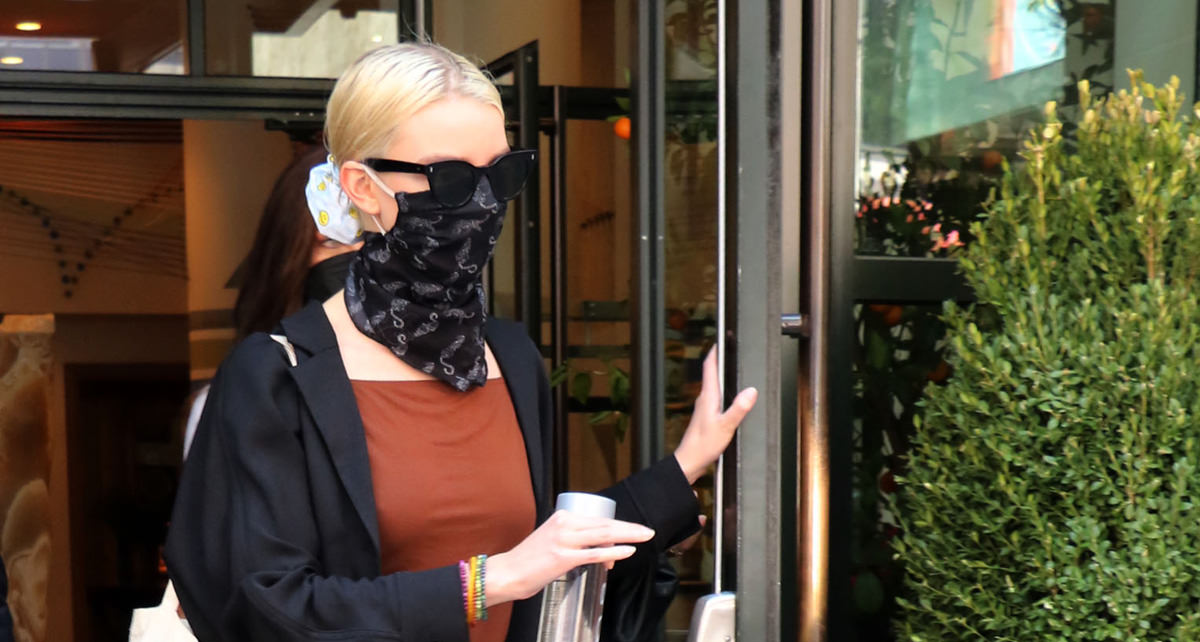 Guess we can thank Miley Cyrus for turning SNL rehearsal week into a chance to do some sidewalk modeling. We, of course, will never complain about someone coming up with a new venue for celebrities to show off borrowed merch. Miss Anya? That's your cue.
It's a really cute look that's well suited to her. She can work a schoolgirl skirt in a way that doesn't look cliched or fall into the "Clueless" trap by being too literal. None of the other items really read as part of the typical schoolgirl style – and by that we mean the fashion world version of it, not the real-world version. The boots make the perfect rebuttal to the skirt and since there's so much tension between the two of them, the top and jacket can be almost generic.
We rarely tune into SNL anymore, but we feel compelled to do so this weekend if only to see the inevitable parodies of The Queen's Gambit and The VVitch. We will feel cheated if they don't. She looks great and it doesn't feel like it took too much effort or time.
Style Credits:
– L.G.R.'Turkana' Sunglasses
– Nasty Gal Western Studded Chelsea Boots
[Photo Credit: Roger Wong/Instarimages.com, www.lgrworld.com, nastygal.com]